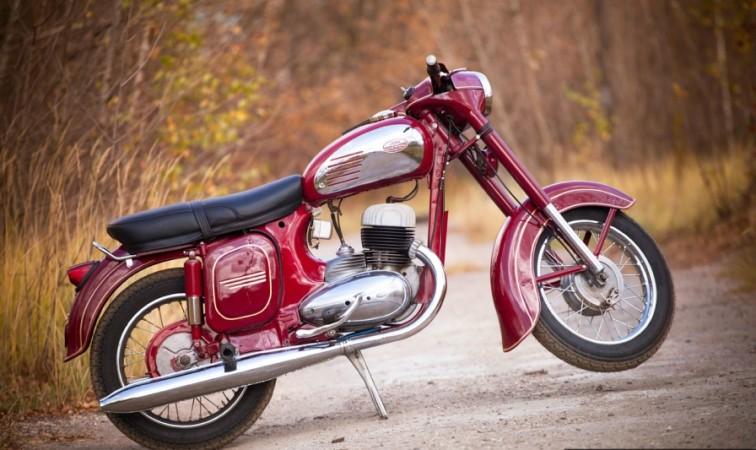 Jawa needs no introduction in India. The motorcycle brand and its Indianised version Jawa Yezdi were a craze among the youth in the 1980s and 1990s. After its hay days, the brand sank into oblivion by 2000. However, in 2016, the Indian auto giant, Mahindra & Mahindra decided to revive the legendary brand.
The company launched a website now as it gears up for the grand re-launch of the Jawa brand. The website, jawa-moto.com, however, does not reveal any details of the upcoming models for India. It pays homage to the iconic models of the brand. The website also hints at the Jawa Kommuniti. This is expected to be a consortium of Jawa bike owners.
Mahindra & Mahindra is expected to launch the Jawa brand in India by 2018 or early 2019. The production of the new Jawa bikes is reportedly nearing production stage at its Pithampur plant in Madhya Pradesh.
A report in Autocar Professional also claims M&M would be employing the liquid-cooled, single-cylinder, fuel-injected, 300cc engine in the new Jawa bikes that currently powers Mahindra bike Mojo. The engine develops 27bhp of power in the Mojo XT 300 and 23bhp in the Mojo UT300 variants. The torque figures 30Nm and 25.2Nm, respectively. The mill comes mated to a six-speed transmission. Mahindra is expected to tweak the figures for the upcoming Jawa bikes.
By using existing engine platform, Mahindra will be free to price the Jawa bikes competitively. Though the company has not mentioned about the price range, the new Jawa bikes are expected to be priced below Rs 2 lakh.
JAWA Brand

Founded in Prague, Czechoslovakia in 1929, the JAWA was one of the top motorcycle manufacturers in the 1950s and exported its 350cc model to over 120 countries. JAWA was introduced in India in the 1950s and the production was carried out directly in India by Ideal Jawa India Ltd based out of Mysore. The company stopped production in 1996.