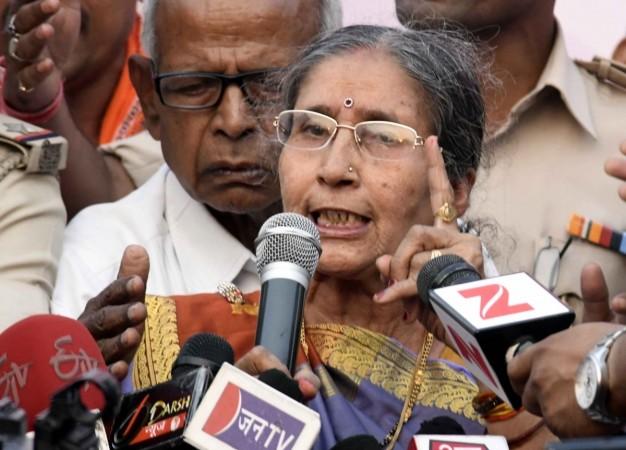 Narendra Modi's estranged wife Jashodaben on Wednesday (June 20) slammed Madhya Pradesh Governor Anandiben Patel over her statement on the Prime Minister being unmarried. A video of PM Modi's wife clarifying her marital status and comparing him to 'Ram' has gone viral on social media.
Jashodaben's comments came a day the former Gujarat Chief Minister commented on PM Modi's marital status.
According to Jashodaben's brother Ashok Modi, they initially did not believe the news of Patel calling Modi 'unmarried'. "We didn't believe this when Anandiben's statement came on social media... But this appeared on the front page of leading paper Divya Bhaskar on June 19. Now, this could not be wrong," Ashok told IANS.
"This is why we decided to issue a rejoinder. We together recorded a written statement that Jashodaben read out from our home cell phone," he added.
In her statement, 65-year-old Jashodaben expressed shock over Patel's comment. "I am surprised over Anandiben telling the press that Narendra bhai is not married (to her). He has himself mentioned in his declaration while filing papers for Lok Sabha elections in 2014 that he is married and mentioned my name," Jashodaben said in her statement recorded by her brother.
"It is very unbecoming of a well-educated woman (Anandiben, former Chief Minister of Gujarat) to speak like this of a teacher (Jashodaben). Not only this, her conduct has tarnished the image of the Prime Minister of India. He is very respectable for me, he is Ram for me," Modi's wife added.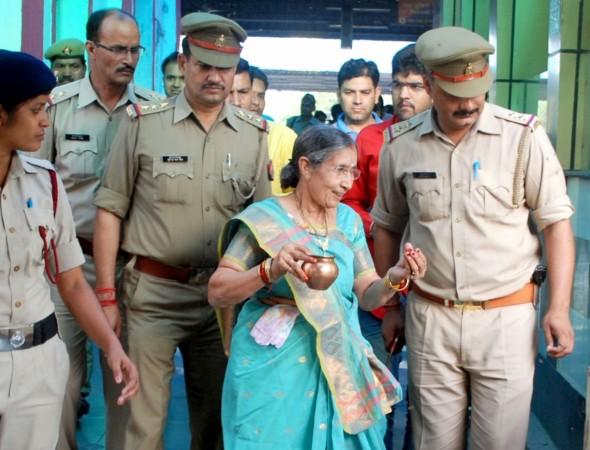 Jashodaben, who is a retired school teacher, lives in Brahmanwada, a village located 35 km from Modi's hometown in Vadnagar. She lives with her brother and his wife.
Here's the video of Jashodaben's statement:
Jashodaben: "I'm surprised over Anandiben telling the press that Narendra bhai wasnt married (to her). He has himself mentioned in his declaration while filing papers for LS elections in 2004 that he is married & mentioned my name in it,"pic.twitter.com/N2LX7C1Ob5

— Irony Of India (@IronyOfIndia_) June 21, 2018