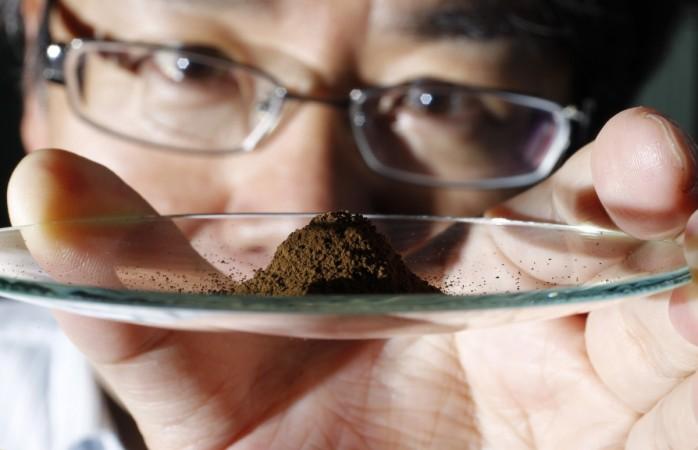 Japan has discovered millions of tons of valuable rare earth elements that could supply the world for centuries, according to a new study.
Rare earth metals, as the name suggests, are extremely difficult to locate and are used to make everyday items such as rechargeable batteries, LED lights and display panels, as well as larger products such as wind turbines.
Currently, there are only a few economically viable areas where they can be mined and they're generally expensive to extract. China produces about 90 percent of the world's rare earth metals.
According to the study published in Nature last week, Japan has an estimated 16 million tons of the stuff on its turf.
Researchers claim the trove might be enough to supply the world with metals such as yttrium and europium on a "semi-infinite basis."
There's enough yttrium to meet the global demand for 780 years, dysprosium for 730 years, europium for 620 years, and terbium for 420 years.
The new stash of rare earth metals is located in deep-sea mud off the tiny island of Minamitori, some 1,150 miles southeast of Tokyo in the north Pacific.
Japan had started seeking its own rare-earth mineral deposits after China withheld shipments of the substances amid a dispute over islands that both countries claim as their own, Reuters had reported in 2014.
Its search for supply security has also led to a joint venture in Kazakhstan, recycling rare earth metals from batteries and motor magnets, and even exploring for rare earth metals in the Pacific Ocean seabed, Reuters reported.
China extracted around 150,000 tons of rare earth metals in 2016, according to experts, but has in the past restricted the supply amid political tensions.
And for this reason, Japan is looking for various ways of freeing itself from any dependence on the world's biggest producer of elements.