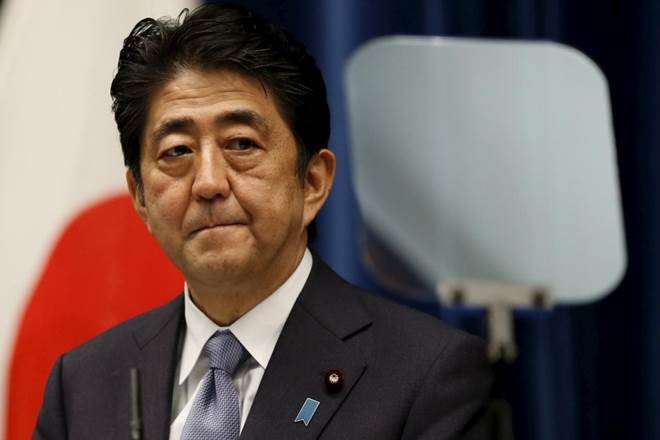 Japan's economy has weathered some of the worst calamities in history, be it an earthquake, tsunami or a nuclear meltdown.
But this time the nation is troubled with its Prime Minister Shinzo Abe and his alleged involvement in an elementary school scandal.
And question that's bothering the public: Did the government sell land to the school management at cheap price because of their connections to Abe's wife?
The scandal dates back to early 2017 when the Asahi newspaper broke the news that Moritomo Gakuen -- a Japanese private school operator -- had bought government land in Osaka for a fraction of the price of comparable plots.
Abe's wife, Akie Abe, was set to become the school principal but that's when the scandal came to light.
The head of Moritomo, Yasunori Kagoike, told lawmakers in March 2017 that he received a donation of 1 million yen in cash from Abe via his wife Akie, Bloomberg reported.
Abe and his government has denied the statement but their comments did little to allay people's concerns.
In fact the issue caused furore on March 9 with media reports that a regional finance ministry official in the section overseeing the sale killed himself.
Later the ministry accepted its involvement in the distortion of land papers, which included the removal of names of Abe, his wife and Finance Minister Taro Aso and opposition lawmakers are now seeking Aso's resignation.
If the investigation into the papers highlight the misdoings of their own government, Abe's political career and his chance to becoming the longest-serving prime minister in Japanese history could come under shadow.
Moreover Aso's loss would be a huge blow to Abe as he has been his deputy since 2012.
The scandal could further spike people's anger at a time when wages aren't rising much and productivity in the services sector, which employs almost 70 percent of workers, fell by more than 10 percent from 2003 to 2016.
Adding to the worries is the yen appreciation, which would weigh on corporate profits and wages. The yen has strengthened more than 6 percent against the U.S. dollar since the start of the year, according to Bloomberg data.