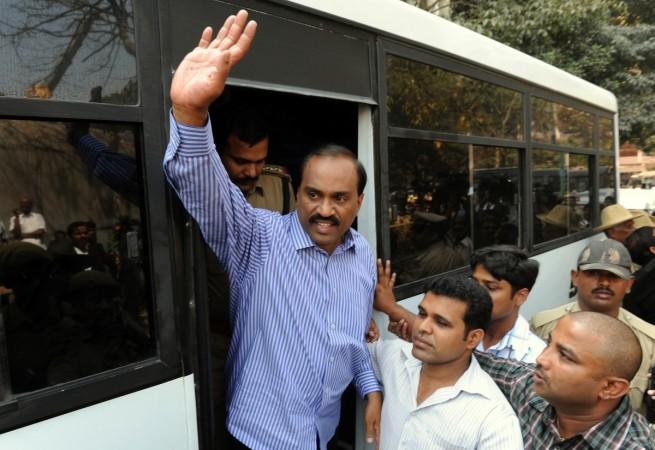 Bharatiya Janata Party leader Janardhana Reddy is in hot water after the Central Crime Branch discovered his role in a Ponzi scheme. The CCB wants to take Reddy into custody for interrogation.
Reddy is said to be involved in bribing the Enforcement Department to help cover the Ambidant ponzi scheme.
According to Times Now, Ambidant is also being investigated by the police, Income Tax department and the Enforcement Directorate for money laundering.
"In 2016-17, Ambidant was set up with an assurance to people of 30-40% returns per month. When it failed to return some cases were registered. In January 2017 ED raided the company. Recently crime branch took over the case," said Bengaluru Police commissioner T Sunil Kumar.
"A transaction of Rs 18 crore was done, it was later found that the Ambidant Company had transferred the money to Ramesh Kothari of Ambika Jewellers. When Kothari was questioned he informed that he had given 57 kg of gold to Ramesh, a jeweller from Bellary."
"When Bellary's Ramesh was questioned he informed that the gold was given to Janardhan Reddy's PA Ali. Reddy is absconding now and there is no arrest warrant against him. Reddy will be summoned for questioning as we need to recover 57 kgs of gold," Kumar added.
Reddy's legal team has filed a petition for an anticipatory bail at Hyderabad High Court, reports The News Minute.
The Ponzi scheme came to light when Ambidant's proprietor Syed Ahmed Fareed was interrogated by the police. The police found a photo of Reddy, his personal assistant Ali, Fareed and his son in a hotel room after allegedly making a deal.
"Fareed has said he approached Reddy for relief from ED. We will not spare those involved. More people are involved in the scam. In the media, we have seen that they have got anticipatory bail but we will have to verify it. We are carrying out investigations in tandem with ED," Kumar said.