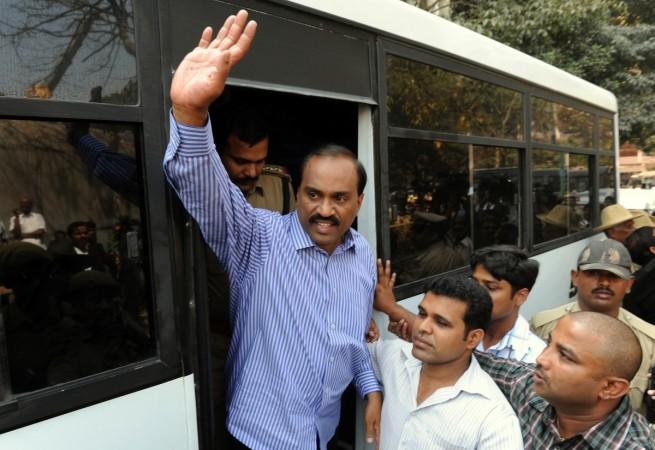 Former Bharatiya Janata Party (BJP) minister and mining baron Gali Janardhana Reddy was arrested by the Central Crime Branch (CCB) sleuths on Sunday.
The CCB cops have arrested Reddy over the Ambidant Marketing Pvt Ltd Ponzi scheme. He was taken into custody after several hours of questioning.
Janardhana Reddy will be taken to Victoria Hospital for a medical test as the first formality and then will be produced before the magistrate at his residence in Koramangala.
Reddy, who was absconding, had earlier stated that he is not connected with Ambidant Marketing and had made no deals with the company involving the scam, NEWS9 reported.
According to reports, Ambidant Marketing, owned by Sayed Ahmed Fareed and his son Syed Ahmed Afaq, had cheated its investors of Rs 954 crore in Ponzi schemes. The company was already under the police scanner due to previous complaints.
Ambidant Marketing had asked Reddy's help to save the company through one of his aides, Ali Khan, and a deal was made between Ambidant Marketing and Reddy at Taj West End in Bengaluru. He allegedly received 57 kg of gold and Rs 2 crore cash from Fareed. Reddy is also accused of bribing an Enforcement Directorate (ED) official.
CCB sleuths are filing the legal formalities over the Ponzi scheme case. This arrest is a major setback to Reddy and his legal team.