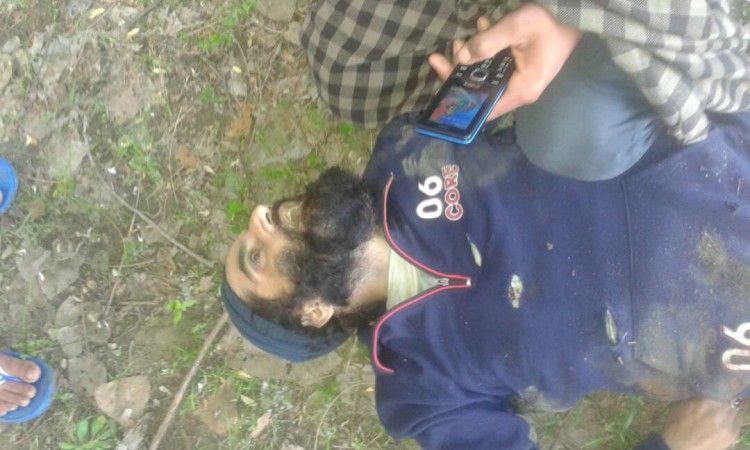 Lashkar-e-Taiba (LeT) top commander Abu Dujana escaped the clutches of Indian security forces once again — this time in the Pulwama district of Jammu and Kashmir — after a cordon was set up to nab him.
Hours later, the bullet-riddled body of one Mohammed Yousuf Lone was found in the Gadoora village in the same district in the early hours of Friday, May 19. His body was reportedly found near the Roumshi Nullah. Some sources say the 45-year-old was an over-ground worker (OGW) of LeT.
While it is being probed whether the two incidents are related, local reports say Dujana — who is accused of several terror attacks in southern J&K and has a bounty of Rs 15 lakh on his head — managed to give the security forces the slip in Pulwama despite being cornered.
A Jammu and Kashmir Police official told a local news outlet: "A search operation was launched at Hakripora village in Pulwama following specific intelligence inputs about the presence of militants in the village. The forces were conducting a search operation following the tip-off, when the militants opened fire at them."
The official added: "He (Dujana) was in the village along with another wanted insurgent Arif Lehlar, but managed to break the cordon." This happened after at least 20 rounds of bullets were exchanged between the terrorists and the security forces.
Dujana has had several brushes with security forces since taking over as LeT commander early last year. The closest of these was in December 2016, when it was actually believed that he was among the three LeT militants killed in an encounter in the Anantnag district. However, it later emerged that he had escaped that encounter as well.
Besides terrorist attacks, Dujana is also accused of fomenting trouble in the Valley, especially after the death of Hizbul Mujahideen commander and wanted terrorist Burhan Wani, who was neutralised by the Indian Army last year.