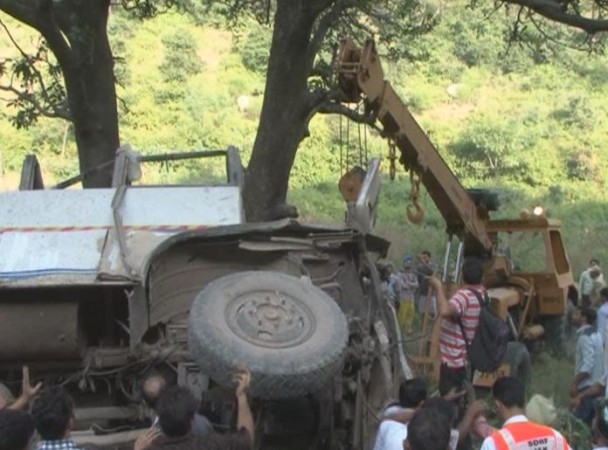 At least 35 people were killed and 10 others were injured when a bus fell into a deep gorge in Jammu and Kashmir's Reasi district on Thursday. The bus was on its way from Reasi to Bakal when the incident happened around 3 pm, according to local sources.
The bus, carrying a total of 45 people, reportedly skidded off the road and rolled into a deep gorge. Initial estimates put the death toll at 15, but later that rose to 22. It is currently at 35, with the injured having been shifted to hospital for treatment.
"The rescue operation is going on and a police team and the district administration are on the spot," Reasi SSP Tahir Sajad Bhat had told PTI earlier. They were trying to not only rescue those trapped in the bus, but also extricate the bodies stuck there. They were also trying to bring the bus back on the road.
Local sources say there was a problem with the gear of the bus that led to the accident near a State Bank of India branch in Jyotipuram. They say faulty gear led to the driver of the bus losing control, as a result of which it skidded into the gorge.