Jamie Dornan and Dakota Johnson received worldwide recognition because of their portrayal of Christian Grey and Anastasia Steele in the movie adaptation of NSFW erotic Fifty Shades of Grey series. All the three movies in the franchise were heavily criticized by fans but several movie experts appreciated Jamie and Dakota's dedication towards their respective characters.
Recently, it was asked to Jamie Dornan as how portraying Christian Grey helped him in his career as an actor. Amelia Warner's husband, who recently appeared in Leonardo DiCaprio's Robin Hood, reflected back on his journey when he played the role of a billionaire businessman who enjoyed BDSM.
Jamie Dornan told Vulture that he won't probably ever take a job like this.
"To speak for myself, and I'll speak for Dakota as well, it's another job on another set. I probably won't ever take a job with this much attention and scrutiny and public opinion directed at it again. And that's fine! From a practical point of view, you just move on to the next and keep your head down. But listen, it's given us so much. The work that I've been doing has been a million miles from that, and not even by choice. You just keep plugging away, doing good work, and trying to better yourself," he explained.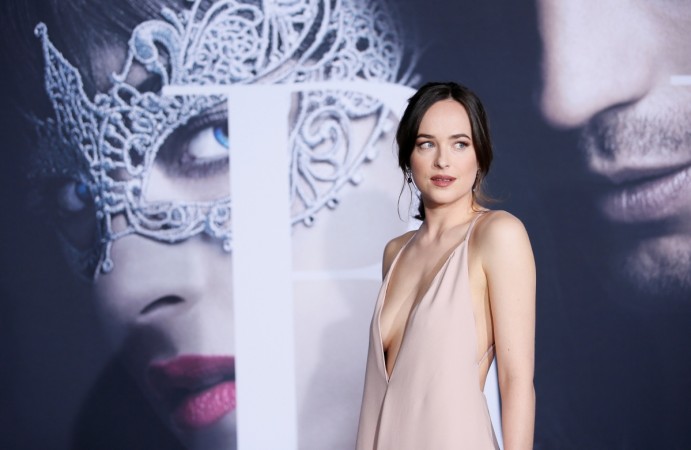 Meanwhile, after Fifty Shades of Grey author, E. L. James, penned and published the fourth novel in the series, titled, Grey: Fifty Shades of Grey as Told by Christian, fans were excited to know whether they get to see Jamie Dornan and Dakota Johnson helming their characters for one more time.
However, Jamie Dornan revealed in the past that he is done portraying Christian Grey, adding, "I'm actually finished with it. I've done Fifty Shades forever."
Even Dakota Johnson has revealed in the past that filming sex scenes for Fifty Shades trilogy was the most awkward part. During one of her earlier interviews, she stated that filming a sex scene is not a pleasurable environment as "It's just sweaty and it's not very comfortable. And on top of that, my hands and legs were tied, and I was blindfolded, and I was being hit with this bizarre tool."