Keep calm James Bond fans! Award-winning director Christopher Nolan is involved in the forthcoming Bond film, but not as a director. Nolan's production company Syncopy is likely to produce the Bond 25 movie.
Also read: Tom Hardy to be next James Bond? Fans pick Taboo actor to replace Daniel Craig in upcoming Bond 25 movie
According to Slash Film, Nolan's production company Syncopy, which he formed with his wife Emma Thomas, has updated its IMDb page (IMDb Pro) including Bond 25 as one of its upcoming projects. While it is still unknown who will direct the next Bond movie, the Dunkirk director's involvement is certainly increasing hope for the fans.
As days pass by, fans across the world have started looking for the potential candidates to be the next James Bond. The chances for Daniel Craig reprising the iconic role are getting slimmer. On the other side, Tom Hardy's chances of taking over the role of 007 will definitely increase as he is Nolan's favourite.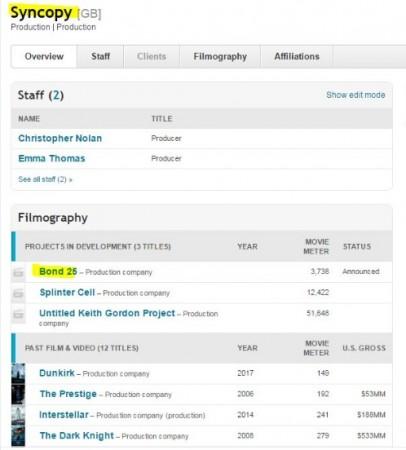 In an interaction with The Daily Beast (in January 2017), Hardy expressed his views over if Nolan gets to direct a Bond film as the Dunkirk director has a life-long desire of directing a Bond film.
The Taboo actor said: "You know, there's a saying amongst us in the fraternity of acting, and in the fellowship of my peer group, that if you talk about it you're automatically out of the race. So, I can't possibly comment on that one! If I mention it, it's gone."
"But Chris Nolan, what a fantastic director for a Bond movie. Because Daniel [Craig] is so good, and what [Sam] Mendes and Barbara [Broccoli] have done has been so impressive, that it would be a very hard reimagination to follow after."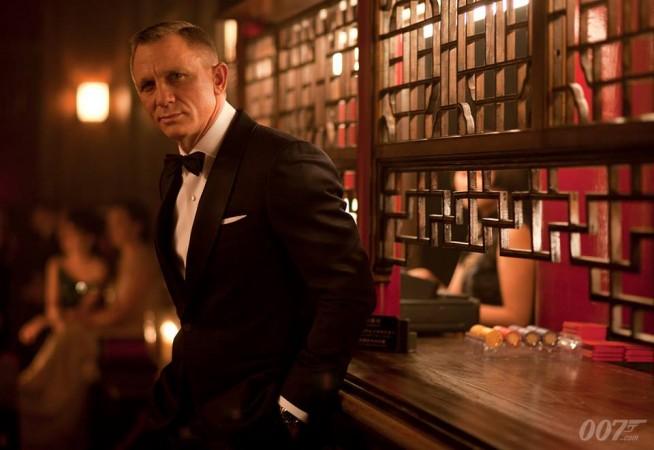 "I wonder what the next instalment of that franchise would become, and I think when you mention someone like Christopher Nolan, that's a very powerful figure to bring into that world who could bring something new and create something profound—again," he added.
Screenwriting duo Neal Purvis and Robert Wade, who worked on several Bond films, have already started penning the script.
Nolan has always been vocal about his love for the British film series in the past. Nolan's production house Syncopy already has Dark Knight trilogy and Interstellar in its credit list. His next film Dunkirk -- based on the WWII, will be released this July.