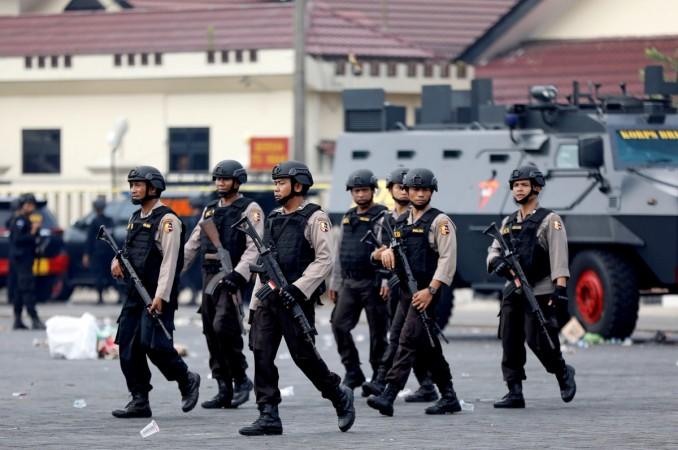 Human rights groups called for an independent investigation on Sunday, after 11 men were shot dead by the Indonesian police earlier this month.
Jakarta police have said that they shot 52 people suspected of street crimes, killing 11, and arrested hundreds over July 3-12 as part of a security clampdown ahead of the Asian Games.
Amnesty International Indonesia researcher Bramantya Basuki said the shootings echoed Brazil's anti-crime operation before the Rio Olympics in 2016 when rights activists accused police of tampering with crime scenes to make it appear that its officers had come under attack.
"We need to have an independent, effective investigation to make sure that this pattern is not used in Indonesia," Basuki told a joint news conference with other rights activists in the Indonesian capital.
Jakarta police spokesman Argo Yuwono told Reuters the police had acted according to standard procedure and had only shot suspects who were "a danger to officers or to other people".
The rights groups also accused authorities of widespread unlawful killings of suspected drug dealers and suspected militants, saying the numbers of "extrajudicial killings" had increased to 71 in the first seven months of this year from 38 cases in the corresponding year-ago period.
"We are not supporting robbery, drug-dealing or terrorism, but we want to show that everyone accused of crimes has the right to the presumption of innocence until there is a verdict from a trial," Arief Maulana, a lawyer with the Jakarta Legal Aid Institute, said.
The Asian Games, which will run from August 18 to September 2 is estimated to draw nearly 17,000 athletes and officials, and more than 100,000 spectators. Tens of thousands of police and military officers will be deployed during the games in Jakarta and the city of Palembang in South Sumatra.