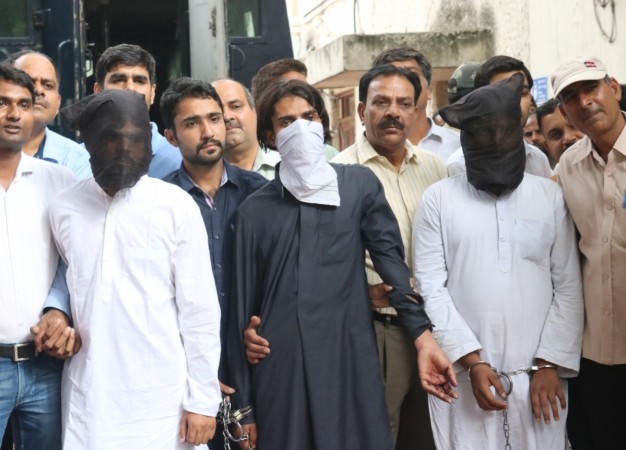 The terror suspects reportedly linked to Pakistan-based Jaish-e-Mohammad terror group, who were arrested by the Delhi Police on Tuesday, had allegedly planned to launch a Pathankot-like attack at the Hindon Air Force Station in Uttar Pradesh as well as in malls in Delhi. The special cell of the Delhi Police detained 13 people in Uttar Pradesh and the national capital, and while three were remanded to 10-day police custody, the others are being interrogated.
According to the Indian Express, the men wanted to establish a jihadist outfit on the lines of the Islamic State group, and planned to carry out terror strikes to avenge the 2013 Muzaffarnagar riots. They then got in touch with JeM chief Masood Azhar's brother Talha, according to the Times of India, and the latter gave them instructions on conducting terror attacks.
The group had reportedly chosen the Hindon airbase and a mall on the Delhi-Ghaziabad border as their targets, according to TOI.
The terror cell was busted by the police after its member Mohammed Sajid was injured in a freak explosion while assembling a bomb in his house in northeast Delhi on Tuesday. The police also recovered an Improvised Explosive Device (IED) during the raid.
The suspects' movements were reportedly being monitored by intelligence agencies for about a year.
Several terror-related arrests have been made in India in recent months, with authorities busting an ISIS-linked terror plot to attack the Kumbh Mela in Haridwar earlier this year.
In January, nearly 20 ISIS sympathisers from Mumbai, Bangalore, Hyderabad and Uttar Pradesh were picked up by the National Investigation Agency (NIA). A Muslim man arrested from Mumbra in Maharashtra was reportedly the head of ISIS' India wing.