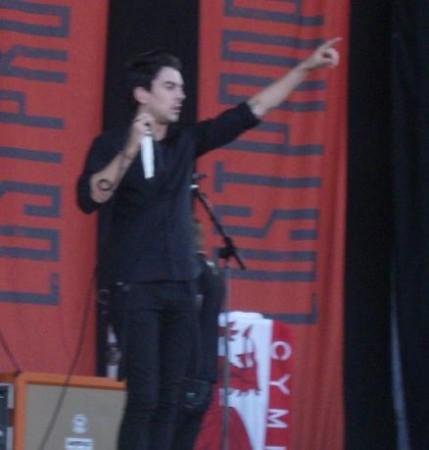 Ian Watkins, the founding member of the Welsh rock band "Lostprophets" and a convicted felon, is to receive a £147,497 payout from his band's touring company, "Goonies Touring Company Ltd".
The "Lostprophets", which disbanded soon after Watkins was charged with multiple sexual offences, had instructed their management firm to settle accounts, thereby making each band member eligible for one-fifth of their assets that included £200,000 in cash plus more than £500,000 in assets, reported Mirror. The remaining band members have since formed a new band called "No Devotion".
Watkins is serving 29 years in jail after pleading guilty to multiple sex offences including attempted rape of a minor who was under 13 years old, sexual assault of a child under 13, and taking, making, or possessing indecent images of children, and also an extremely pornographic image involving a sex act on an animal.
The 37-year-old former front-man of "Lostprophets", held in a top-security prison at a cost of tens of thousands of pounds a year, is already wealthy from proceeds of the rock band's hits and gig ticket sales. He also receives royalties from ­"Lostprophets" music.
Most people are feeling the revulsion that the man - whose actions "plunged into new depths of depravity", according to Justice Royce (presiding judge at his hearing) - would have immense savings when he comes out of prison. A senior police officer investigating Watkins' crimes told BBC that he was a "committed, organised paedophile" and "potentially the most dangerous sex offender" he had ever seen.
However, since the cash was earned by the band before the news of Watkins' sexual offences surfaced, he is entitled to it. "Many people will feel revulsion that he will have a nice little nest egg waiting for him when he's freed but it is his cash and it will go to him," a source explained.