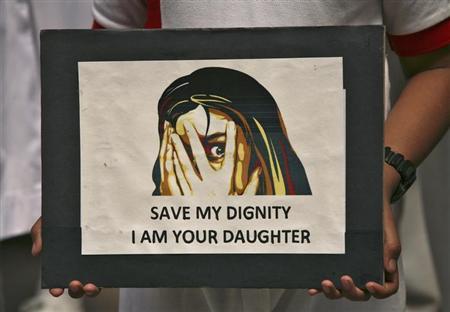 Even as the nation is still reeling from the news of the alleged gang-rape of a six-year-old girl in a Bangalore school last month, other instances of sexual assaults on school children have come to light, putting their safety under the scanner.
An eight-year-old schoolgirl in Bangalore is reported to have been sexually assaulted by a 63-year-old school teacher over a period of time within the school premises, according to a complaint lodged on Tuesday.
The teacher allegedly used to take the girl to the first floor of the school building where he would physically abuse her, police officials told the Press Trust of India. The police have arrested the teacher and the school principal for failing to report the offence. They have filed a case under Section 8 (sexual assault) and 21 (relating to failure to report offence) under the Protection of Children from Sexual Offences Act (POSCO).
The shocking incident has come to light just weeks after the alleged gangrape of a six-year-old girl in Bangalore prestigious VIBGYOR school in which two gym instructors have been arrested.
While the police have issued strict guidelines for schools to follow in terms of safety of students, this incident further shows the risk students face due to lax attitude by school authorities.
In another shameful incident, the Delhi police arrested a school cab driver for repeated sexual abuse of a five-year-old nursery student, after the girl revealed to her parents that the driver would force her to sit on his lap and then touch her private parts.
The girl, who joined the school in April this year, used to be alone in the cab with the driver from the Govindpuri-Kalkaji area in Delhi to her apartment in Alaknanda during which time the driver, who was privately hired by parents in the area to drop children to school and bring them home, would sexually abuse her.
"She had stopped going to school for the past fortnight after complaining of fever and nausea," a police officer told The Times of India.
After the girl recovered, she refused to join school, but when she was forced by her parents, she refused to get into the cab. It is after her parents inquired with her further that she revealed the abuse. The parents then complained to the police on Monday who arrested the driver, Vipin Kumar, and impounded his vehicle. He is now under a 14-day judicial custody in Tihar Jail.
The girl is reportedly in trauma and the police are investigating if there was any lapse on the part of the school authorities.