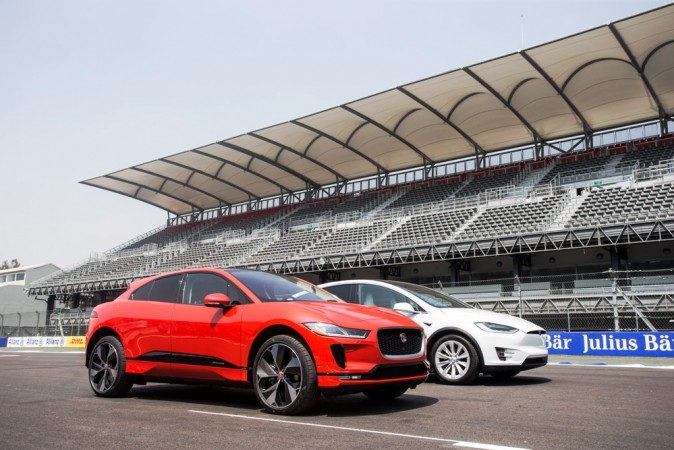 British luxury carmaker Jaguar has taken its first and major step towards electric vehicles regime by introducing brand's first ever full EV, the I-Pace. Derived from the I-Pace concept unveiled at 2016 Los Angeles motor show, the electric SUV will join the fossil-fuelled SUVs of Jaguar, the F-Pace, and E-Pace soon.
The I-Pace draws power from a 90kWh Lithium-ion battery using 432 pouch cells. The e-SUV comes with a range of up to 480km and 80 percent of the battery can be charged in just 40 minutes using DC rapid charging. If you are using regular charging options, it will achieve the same state of charge in just over ten hours.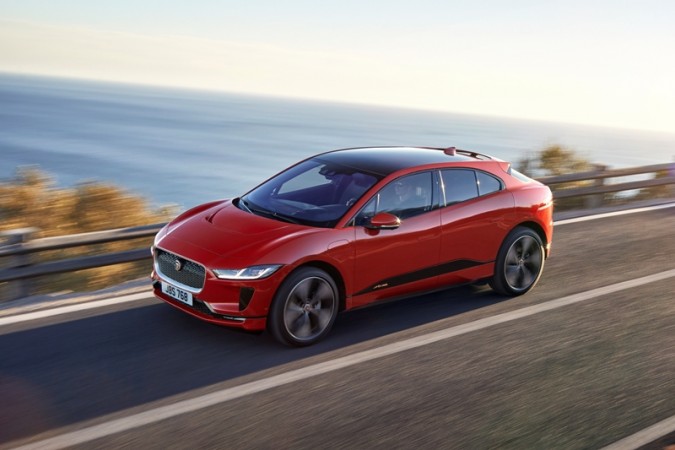 The I-Pace uses two electric motors to run, each on front and rear axle to enable all-wheel drive. The combined output of both the motors is 400hp and 696Nm. This also helps the SUV to sprint 0-100kpmh speed in 4.5 seconds.
According to Jaguar, the I-Pace uses an aluminum architecture that makes it significantly lighter without compromising on the quality and rigidity. The battery is placed centrally between the two axles, and as low down as possible, giving it a perfect 50:50 weight distribution and a low center of gravity. Jaguar claims I-Pace will provide outstanding ride comfort as it employs the advanced double- wishbone front and Integral Link rear axle along with the optional air suspension and configurable Adaptive Dynamics.
On the design front, the I-Pace shatters the concept of SUV with a sleek, coupe-like silhouette inspired by the Jaguar C-X75 supercar. The e-SUV has a short overhangs, low bonnet, aero-enhanced roof design and curved rear screen.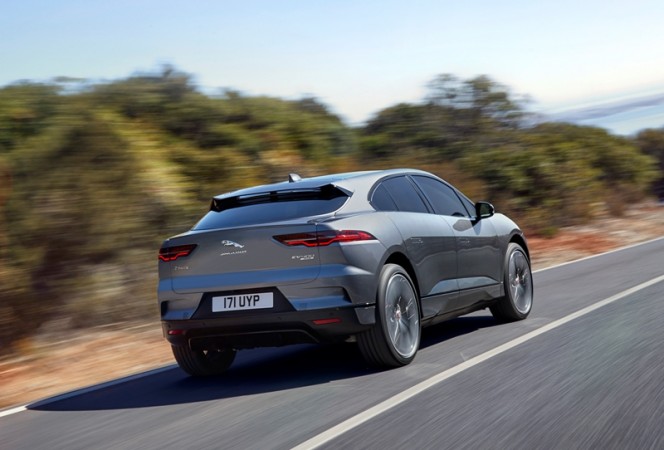 On the interior, premium materials like Luxtec and Grained leather are scattered on the detailing. There is an option of a textile Kvadrat interior that combines a durable wool blend with a recycled technical suede cloth.
The competitor
Jaguar I-Pace and Tesla Model X are the only two all-electric SUV available at the moment. However, the I-Pace and the Model X are not direct rivals as the former is a significantly smaller SUV.
The I-Pace will compete against the Model X's many trims that come with different range and 0-100kmph speed. The Tesla Model X's 100D variant comes with the 0-100kmph time of 4.7 seconds, about the same as the I-Pace.