Keisuke Honda, the 32-year-old Japanese attacking midfielder, may not be a well-known name in football while comparing the likes of Cristiano Ronaldo or Lionel Messi. However, the Japanese international has now taken up a new responsibility in Cambodia as the national team coach. Interestingly, it is one of the many roles that he is assuming for different teams in different countries.
The quick, creative, strong, and energetic player was an integral part of CSKA Moscow and AC Milan during his heydays.
In his 98 appearances for the Japan national team, he scored 37 goals and is credited with being the only Japanese player to score at three different World Cups (2010, 2014 and 2018). Honda has now retired from international football but his responsibilities are getting bigger and bigger.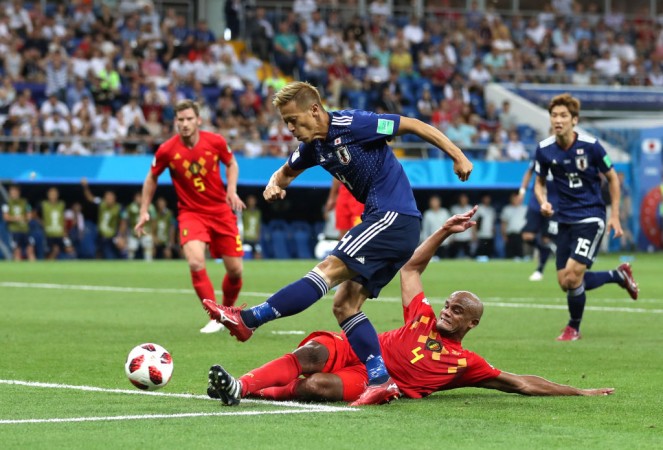 General Manager of Cambodia
Honda has now been appointed as the General Manager of Cambodia national football team on August 12. The Japanese star assumed the title of 'Head of Delegation' which is technically the job of a head coach.
Interestingly, Honda signed a two-year contract with Cambodia and won't receive a salary for his service. "I have two missions. One of them is to establish Cambodia's soccer style," Honda said during the news conference in Phnom Penh, the country's capital. "The other is to convey Cambodia's charms in areas other than soccer to the world."
In his new role, Honda will first oversee the Cambodian team's campaign in South East Asia's 10-team AFF Suzuki Cup tournament, which will take place between November 8 and December 15.
Player of Melbourne Victory
The Cambodia job comes just days after he has signed for Melbourne Victory as a marquee player for the club in the 2018-19 Australian A-League season. Honda is the Australian club's biggest signing in its 13-year history and the move from Mexican club Pachuca was completed on August 6. He will be spearheading the attack for defending A-League champion Melbourne Victory's new campaign.
Chairman of SV Horn
SV Horn is an Austrian association football club playing in the city of Horn. The team currently plays the second highest professional division in Austrian football. On June 8 2015, Honda's management company, 'Honda Estilo' owned by his two brothers Hiroyuki and Youji, bought 49 percent of the shares in the club. Since the deal, Keisuke Honda serves as the Chairman of the club.
That's not the end. Honda is also an equally impressive business acumen. He has recently launched a venture capital fund with one of Hollywood's most recognisable stars, Will Smith. Called 'The Dreamers Fund', the duo intends to raise $100 million dollars for investments in startup ventures with a social conscience.
Can we now call Honda "Jack of all trades?"