Tonight (November 1) at 7 PM IST, Delhi's Feroz Shah Kotla stadium will host the three-T20I series opening contest between India and New Zealand. It is an emotional game for veteran left-arm paceman Ashish Nehra, who will bid adieu to international cricket in front of his family and home fans.
Nehra's farewell might in the forefront of this clash but Virat Kohli-led team have a more important record to set it straight. That is, they have never beaten New Zealand in T20Is and this rubber provides a perfect chance to break their 10-year duck.
The Kiwis and Indians have so far played six T20Is since 2007. The New Zealanders have emerged triumphant on five occasions while one game was abandoned.
Also read: India-NZ 1st T20I preview
The first-ever T20I skirmish between India and New Zealans was on September 16, 2007 in Johannesburg at World T20, where the Kiwis won by 10 runs.
Since then, Christchurch (2009), Wellington (2009) Chennai (2012) and Nagpur (2016) were the venues where the Kiwis extended their domination over India. A game in Visakhapatnam (2012) was washed out without a ball being bowled.
Also read: India-NZ T20I series schedule
The current New Zealand side, led by Kane Williamson, is number one in the ICC T20I Rankings. Despite being a good all-round outfit in the shortest format of the game, they have never won the coveted World T20 prize. India, though, took the silverware in the inaugural edition in South Africa in 2007 under MS Dhoni's leadership.
T20 format is unpredictable. The game can change in the space of few deliveries. Still, it is amazing how New Zealand have maintained consistency over India. But that record could change in the next one week.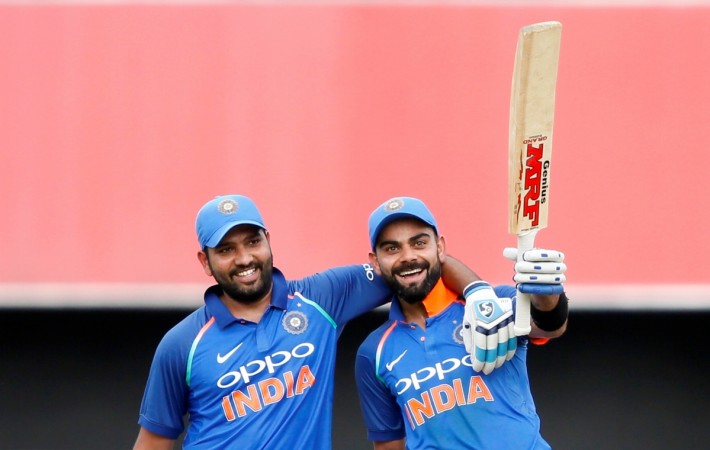 India are in red-hot form at home. Their captain Virat Kohli is accumulating runs at will. He struck two centuries in the just concluded three-match ODI series against the same opponents. India won 2-1.
The 28-year-old Kohli will be well aware of the fact that they haven't beaten Kiwis in T20Is. The skipper would be aiming to end that drought on his home ground in Delhi today. And he has to deliver with the willow, again.
In Bhuvneshwar Kumar and Jasprit Bumrah, India have two of the best death bowlers. They were instrumental in India clinching the ODI trophy against the Kiwis on Sunday (October 29). Bhuvneshwar and Bumrah will be under the spotlight again.
A win will be the perfect farewell gift for Nehra.
India vs New Zealand T20I results so far (NZ 5 India 0)
September 16, 2007 - NZ won by 10 runs (Johannesburg)
February 25, 2009 - NZ won by seven wickets (Christchurch)
February 27, 2009 - NZ won by 5 wickets (Wellington)
September 8, 2012 - No Result (Visakhapatnam)
September 11, 2012 - NZ won by one run (Chennai)
March 15, 2016 - NZ won by 45 runs (Nagpur)