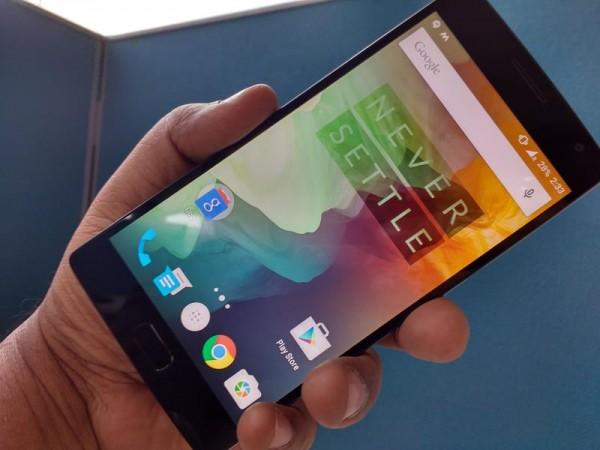 Earlier in the month, a report emerged that OnePlus 2 would not receive any further assistance related to software service from the company. Now, OnePlus has released official statement relegating the flagship status of the 2015-series phone.
Android Authority had posed a questionnaire to OnePlus on speculations of OnePlus 2 not getting Android Nougat update and to that, the company replied –"when we built the OnePlus 2 we didn't have the software infrastructure team in place we do now."
Though, it puts all rumours to rest, this statement is quite appalling for fans as the company, unlike rival brands such as Samsung, Lenovo (& Motorola), LG and Sony, among others, launch just one device a year (except 2015, where it launched mid-range OnePlus X) since its inception in 2014.
Furthermore, the company had promised that their devices will get 24 months of software support. OnePlus 2 will complete its second anniversary of its launch in July 28, 2017, which makes it eligible for v7.0 Nougat. It came with Android Lollipop out-of-the-box and got only one major software update of Android v6.0 Marshmallow in May 2016 and some incremental updates over next the year. Now, the company has failed to keep its promise of releasing the Nougat update.
Will this dampen OnePlus 5's appeal to fans?
Having delivered a death knell to the OnePlus 2, OnePlus, now has a tough job of convincing consumers to buy OnePlus 5.
The latter, which is said to coming with Android v7.1.1 Nougat, is confirmed to get Android O. But, given the current circumstances, there is lingering doubt among buyers, whether company will show similar apathy to them next year.
Further, a new leak emerged earlier this month stating that OnePlus 5 will come in two variants—6GB RAM+64GB storage and 8GB RAM+128GB memory—for Rs 32,999 and Rs 37,999, respectively.
The price-range, which is very less compared to rival Apple iPhone 7 ( &7 Plus) series, Samsung Galaxy S8 (& S8+) and HTC U11 series, it is still tad expensive compared to previous OnePlus editions.
It would be wise for OnePlus to assure prospective OnePlus 5 buyers, that their device will get 2018-series Android P update. Former mobile leader Nokia, which is making a second comeback later this month through HMD Global Oy, has confirmed that their new mid-range Nokia 6 & 5 series and the entry-level Nokia 3 will get both Android O and Android P OS software .
Keep an eye on this space for latest updates on OnePlus products.