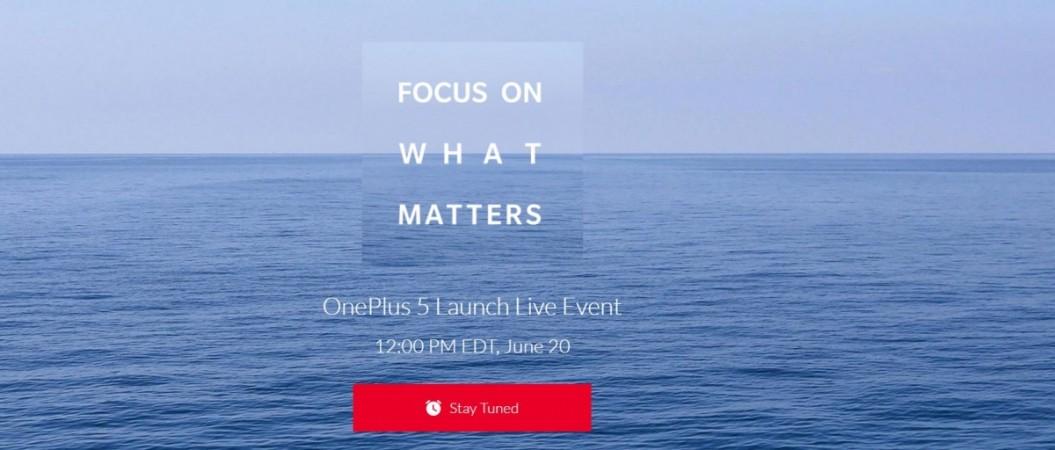 After weeks of teasing, OnePlus on Tuesday announced that the much-awaited flagship OnePlus 5 will break covers later this month.
The company is hosting an event at New York on June 5, which will be presided by Carl Pei, CEO, and popular YouTube vlogger Marques Brownlee (aka MKBHD) to announce OnePlus 5. After the launch, OnePlus, like last year, will hold a pop-up exhibition to showcase its new product directly to fans and consumers in Helsinki, Amsterdam, Berlin, Copenhagen, Helsinki, London and Paris.
OnePlus also announced that the unveiling programme will be telecast live online from 12 pm EDT (9:30 pm IST), June 5. Furthermore, it has confirmed to host a separate local launch event in India on June 22, as well.
Also read: After failing with Fire, Amazon planning to re-ignite smartphone business with Android-powered Ice series
OnePlus 5: What we know so far on OnePlus 3 series successor
As per information gathered so far, OnePlus 5 will come with a slim design profile, but there won't be any compromise in terms of battery life expectancy.
It is expected to flaunt metallic cover on the back and sport a 5.5-inch full HD (1920x1080p) display, the same as its predecessor. However, it will come with major upgrades inside.
It is said to boast Qualcomm's most powerful processor yet, Snapdragon 835 octa-core paired with 6GB/8GB RAM (depending on the region of sale), 128GB/256GB storage, and a 3,600mAh battery with Dash Charge 2.0.
As far as the imaging hardware is concerned, it is said to come equipped with a 12MP dual camera with RGB and Monochrome lenses on the rear and an 8MP front shooter on the front.
OnePlus 5 may cost around $449 (approx. €408/ Rs. 28,878).
Watch this space for latest news on OnePlus 5.