Last week, Lenovo-owned Motorola had announced a list of Moto series phones eligible for Google's latest Android Oreo update and had dropped several popular Moto G4 (also G4 Plus and G4 Play) and the latest Moto E4 and Moto C series without giving any clarification.
This apparently did not go down well with the device owners, particularly the Moto G4 Plus users, as Motorola, during the promotional ads and even on the official product portfolio webpage, had promised to release Google's chocolate milk cookie-flavoured OS update.
Also read: Made for India: Google Tez mobile payments app debuts on Apple apps and Play store; here's how to get started [Video]
Peeved by the betrayal, several Moto G4 Plus owners have taken to social media channels to slam the company. Now, Motorola, probably fearing damage to the brand identity, has made a U-turn.
Motorola has clarified that there was some errors in their marketing materials about the Android O upgrade for Moto G4 Plus and apologised for this miscommunication. The company further said that it has obligation of updating Moto G series only once, but due to slip-up in the advertising page, it has decided to honour the promise to release Android Oreo update to the 2016-series mid-range phone, a Motorola spokesperson told International Business Times, India.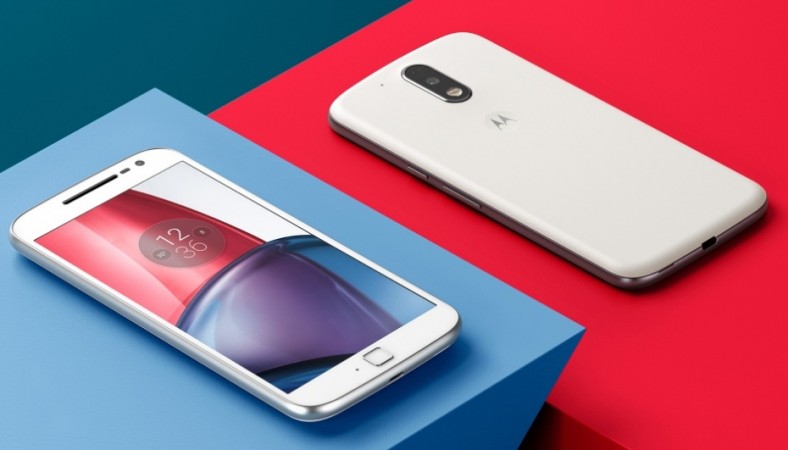 Since this is an unplanned upgrade, Motorola will take some time to release Android Oreo to Moto G4 Plus. Rest assured the device will get software.
Here's the official Motorola statement:
It's been brought to our attention that there were some errors in our marketing materials around Android O upgrades for Moto G4 Plus. This was an oversight on our part and we apologize for this miscommunication. It's our general practice for the Moto G family to get one major OS upgrade per device, but it's important to us we keep our promises, so in addition to the N upgrade it has already received, we will be upgrading Moto G4 Plus to Android O. Because this is an unplanned upgrade, it will take some time to fit it into our upgrade schedule. Watch our software upgrade page for more information.
What's coming in Android Oreo?
Android Oreo brings several improvements over the Android Nougat software, such as faster booting time, extended battery life, more fluid experiences to phones, latest security patches via Google Play Protect that automatically checks malware inside all the applications installed on the mobile.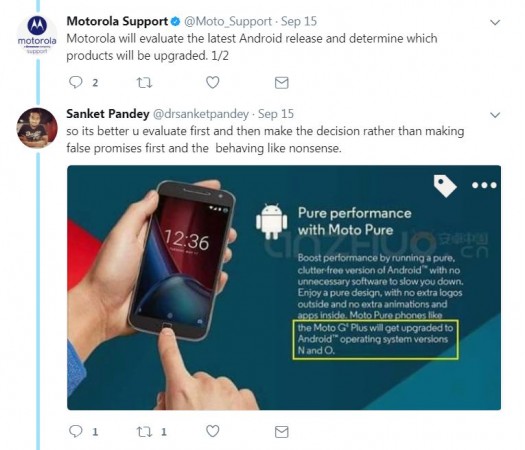 Another key aspect of Android Oreo is the Rescue Party feature, which helps the device to recover from constant boot loops.
Android Oreo also brings several new features such as picture-in-picture, which allows users to do two tasks simultaneously, like checking the calendar while planning a party on a Duo video call. And Smart Text Selection improves copy and paste. With the help of machine learning to recognise entities on the screen — like a complete address — users will be able to easily select text they want with a double tap, and even bring up an app like Maps to help during navigation.
When and which Motorola Moto series phone get Android Oreo first?
Since Motorola offers almost pure software to its devices, will take very less time to optimise the Google's Android v8.0 Oreo source code.
As far as the which device gets to taste the Android Oreo first is concerned, the company, like always, will start with current flagship phones; in this scenario, Moto Z2 Force users can expect to get OS update before the end of October and followed by the generic Moto Z2, Z2 Play, the latest Moto X4, Moto G5 series in late December or early January in 2018 and finally to the 2016-series Moto Z series in 2018.
Follow us @IBTimesIN_Tech on Twitter for latest updates on Motorola products and Google Android Oreo release schedule details.