Search engine giant Google launched the much-awaited Tez mobile payments app in India on September 18.
"Send money home to your family, split a dinner bill with friends, or pay the neighbourhood chaiwala. Make all payments big or small, directly from your bank account with Tez, Google's new digital payment app for India," Google says on the official Tez page.
How is Google Tez different and better compared to other mobile wallets?
Unlike Paytm or any other mobile wallets, Google Tez users never have to transfer their money to any separate account and lose out on savings interest. Instead, users just need to link the Google Tez to their existing bank account via Indian government-approved UPI (Unified Payment Interface) and directly transfer money to anybody or receive money.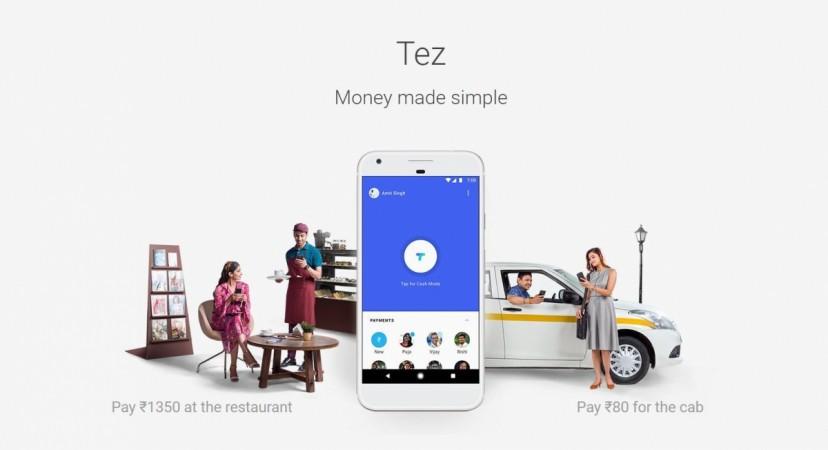 Salient features of Google Tez:
Tez is protected by Google's multi-layered security and 24/7 protection via Tez Shield.
Direct transfer of money be it from one bank to another bank account
With Tez's Cash Mode, users can instantly send or receive payments to anyone nearby without sharing personal details like your phone number or bank account.
Google Tez works with all leading banks including State Bank of India (SBI), ICICI, HDFC and others with UPI support (complete bank list, HERE)
Compatible with a vast majority of smartphones, so users can pay or get paid by almost anyone. To establish an account and to use Tez, you must be in India, have an Indian bank account and an Indian mobile number.
Google Tez also offers language support for English, Hindi, Bengali, Gujarati, Kannada, Marathi, Tamil, and Telugu.
Get Tez Scratch Cards (TM) in the app and be eligible to win up to Rs. 1,000 with each eligible transaction. If he/she has weekly transactions (of Rs 50 or more per user), they can enroll in Tez's Lucky Sundays contest where they could win Rs.1 lakh every week.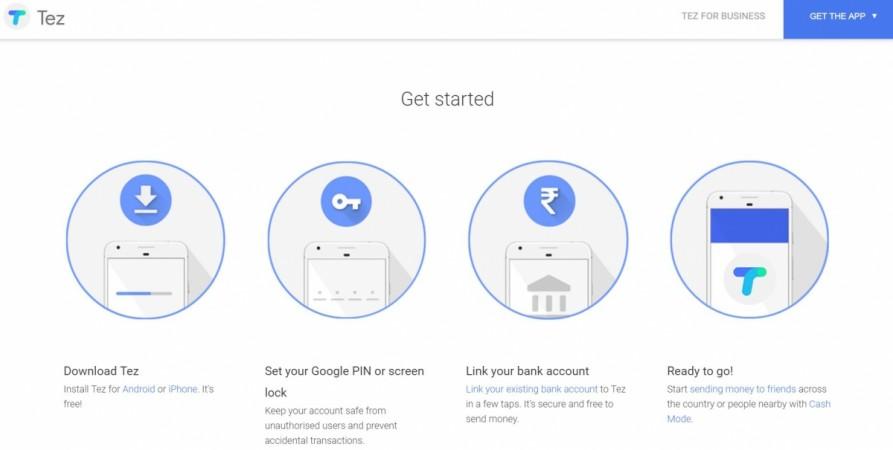 System requirements of Google Tez:
| | | | | |
| --- | --- | --- | --- | --- |
| Platform | Compatibility | Size | Price | Download Link |
| Google Android | Compatible with any phone and tablet running Android 4.4 or later version | Depends on the mobile phone model | Free | HERE |
| Apple iOS | Compatible with iPhone, iPad, and iPod touch having iOS 8.2 or later version. | 54.7MB | Free | HERE |
Here's how to get started with Google Tez:
Step 1: Install Google Tez on your phone
Step 2: launch Google Tez, click Add Bank Account, drop down menu appears listing all the banks and select yours.
Step 3: Once you select the Bank, add debit card details by just entering the last eight digits of the card and the expiry date details
Step 4: User will be asked to enter the 4 or 6 digit UPI number provided by the bank, or else create one as per the instructions on the screen and you are good to go
Step 5: Once completed, users can transfer money to anybody using just their UPI number and the receivers (or senders).
For instance, he/she can use Google Tez to pay cab fares, restaurant bills, or nearby grocery store bills and more. Furthermore, Google Tez has a separate app for business enterprise, they can try it HERE.
Though Google says the Tez is made for India, it has plans to expand the availability of the app to other emerging markets of Asia and Africa, as the mobile payment is steadily becoming a mainstream mode of cash transaction.
Follow us @IBTimesIN_Tech on Twitter for latest updates on Google products.