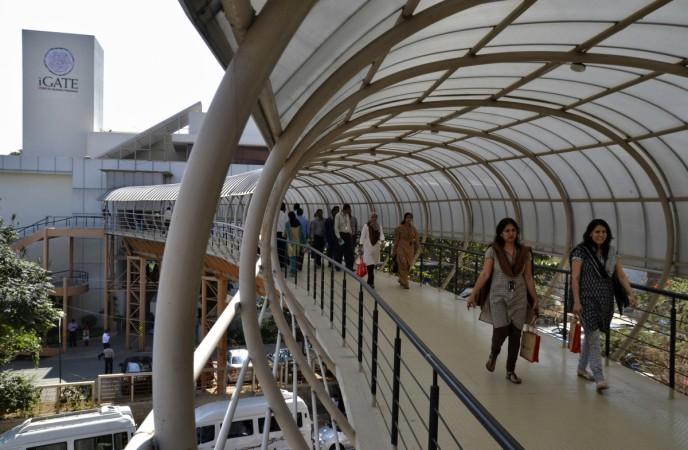 In the last few days, Indian IT giants have been in the limelight, thanks to reports of massive job cuts that have hit the sector. While some of these firms have said that the reports of such huge layoffs are unfounded and that some employees were let go on the basis of performance, the move looks like it has more to do with the slow growth in the IT sector. Automation could be another reason.
The firms have been battling issues such as tougher visa norms, a sluggish global economy and the rising popularity of digital services. For instance, Cognizant was said to be sacking its employees in India to ramp up its hiring process in the United States, its home country.
This step was seen as a way to appease the Donald Trump administration, which has expressed displeasure over US firms outsourcing jobs to other countries, as well as addressing the charges against it taking up a major share of the H-1B visas offered.
While Cognizant president Rajiv Mehta told the Economic Times that the company had no layoff plans, he did say that CTS planned to ramp up hiring in the US. Additionally, he attributed the shift to "clients' need for co-innovation and co-location."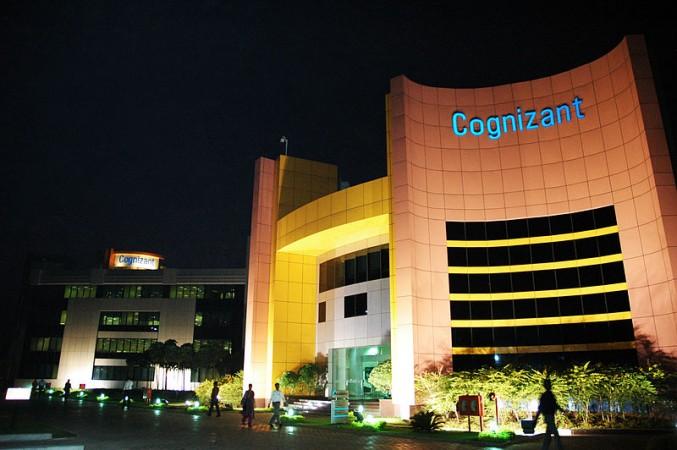 Not just CTS, other IT giants like Infosys, Capgemini, Wipro and Tech Mahindra have all released statements saying that the reports of layoffs are unfounded, citing how each year employees are evaluated and non-performers are let go.
Though the companies may not be laying off employees in such big numbers, they seem to be adopting other cost optimisation measures to deal with the sluggish economy. While Infosys has deferred its yearly salary hike until July – the wait for senior employees could be longer – Tech Mahindra has suspended the appraisal of the senior employees.
"They have delayed the salary hike. They are also raising the cost of parking in the campus and facilities fees. So even if you get a hike, you will end up giving most of it back to the company," an Infosys employee told the daily.
Meanwhile, Cognizant may also let go of its senior employees through a voluntary retirement scheme. The firm has reportedly given its senior employees an option to accept a six or nine months' severance package, whichever is applicable.
"We are offering a voluntary separation incentive to some eligible leaders, representing a very small percentage of our total workforce. It is related to our overall company strategy to accelerate our shift to digital and to deliver high-quality, sustainable growth," a Cognizant spokesperson told ET.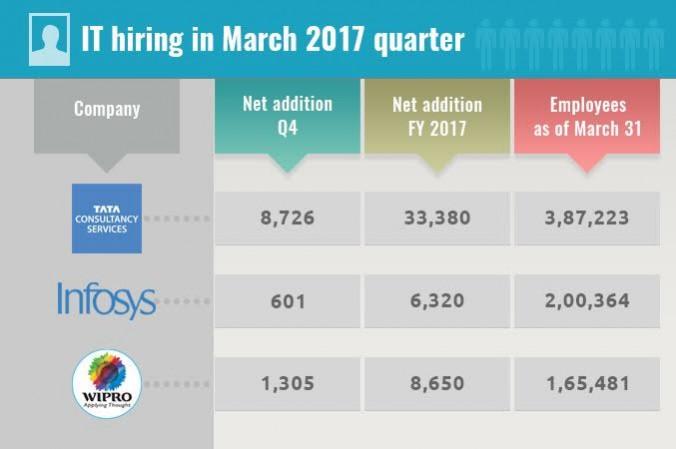 Apart from laying off its employees, IT giants are also hiring lesser number of employees each year and automation could be one of the reasons. Most of the companies now rely on digital services.
"With automation, the number of people we are hiring in the past will not be the same. It will slow down a little bit. We are also looking at hiring very differential kind of people," Indian Express quoted Krishnamurthy Shankar, executive vice-president, group head, human resource development, Infosys, as saying.
Pankaj Bansal, co-founder and chief executive officer of PeopleStrong, noted that the job cuts due to automation may not show a drastic impact right away, but it will be visible by around 2020. "The change has started, with companies introducing bots for customer service, managing warehouses, etc.," he told LiveMint.