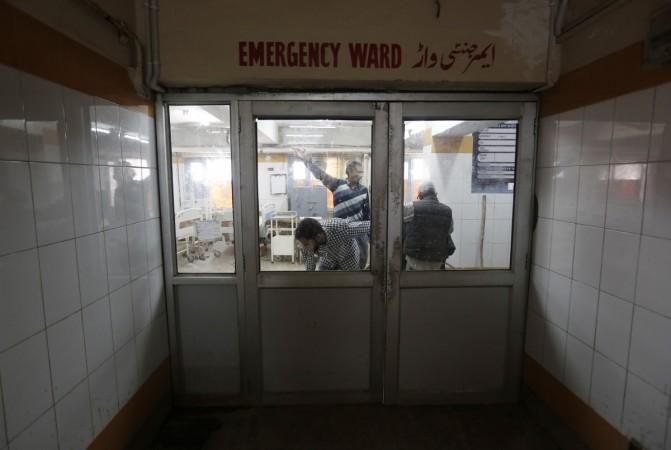 The patient care in the Government Medical College (GMC) in Srinagar and associated hospitals have been badly hit after hundreds of junior doctors went on an indefinite strike on Tuesday, July 3, protesting against the pay anomalies. The doctors from valley's six hospitals are asking for revised pay scales as per the seventh pay commission.
A horrifying result of the apparent rift between the junior doctors and the hospital administration was a fetal death at the valley's lone maternity hospital, Lal Ded Hospital on Wednesday. It caused a public outrage against the protesting doctors since none were available to tend to the pregnant woman.
The 26-year-old patient was reportedly left unattended in the post-operative ward of the hospital and is now battling for life.
The state administration has pulled up the protesting doctors and invoked the Essential Services Maintenance Act (ESMA). However, the doctors have refused to end the strike, resulting in the termination of at least 25 resident doctors at GMC, Srinagar.
This resulted in an en masse resignation of doctors, demanding the reinstatement of terminated doctors.
Here's what a protesting junior doctor told International Business Times:
The difference in the stipends for Postgraduate and resident doctors in GMC and associated hospitals is huge as compared to the Sher-e- Kashmir Institute of Medical Sciences, Soura. We have been voicing our concerns for many years but the management and the successive governments haven't paid any heed.
An official handout by the Resident Doctors Association said that the medicos have been only given false assurances till date as a result of which they have taken an extreme step.
The emergency services across Shri Maharaja Hari Singh Hospital, GB Pant Hospital, Lal Ded hospital, Chest Diseases and Psychiatry hospitals remain affected due to the strike. This is after senior doctors and faculty members were called to join the wards.
Here's what Rashid, a resident of Srinagar affected by the strike had to say.
A chunk of the emergency services across the hospitals is managed by the junior level doctors. Hence there is so much chaos here. I have come for a regular checkup but am going home because there are few doctors and hundreds of patients.
The Head of Department for Surgery at the GMC took over the reigns of the emergency services after the juniors refused to join ICU and emergency services for the third consecutive day.
The members of the Doctors Association, Kashmir have also appealed to the protesting doctors to at least continue their work in the emergency units.