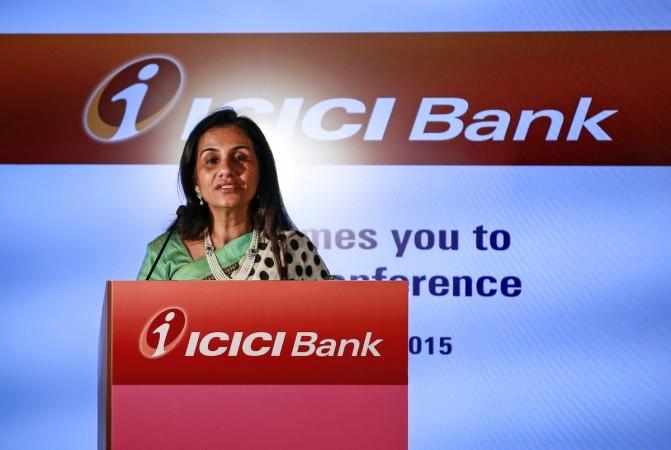 In a series of investigations against ICICI bank and Videocon group, the Income-tax (IT) department has started probing a real estate deal between the two entities. The case is related to a possible tax evasion in the ICICI Bank-Videocon loan case.
The 13-storied building, Radhika apartments in Prabhadevi in central Mumbai, which was earlier the staff quarter for the ICICI bank, has now come under lens after the allegations were made of possible quid pro quo. There have been allegations that the building was sold to the Videocon group at a lower price than the existing market rate of that time.
The Indian Express reported that Radhika apartments were sold at a deflated price of Rs. 17,000 per sq ft for Rs 61 crore to Videocon group as against the existing market price in the area which was about Rs. 25,000 per sq ft at that time.
Venugopal Dhoot, who leads Videocon group, had announced that 27 flats in the building belonging to ICICI bank were bought for the employees of its telecom venture which was launched in the city in the same year.
Chanda Kochhar is also under the radar of investigation agencies after the Videocon group was given a loan of Rs. 3,250 crore from ICICI Bank in 2012. Eventually, the loan amount was diverted to a firm set up by Dhoot and Deepak Kochhar, husband of ICICI Bank managing director and chief executive officer Chanda Kochhar, reports Indian Express.
It is also to be noted that Dhoot gave Rs 64 crore in 2010 to NuPower Renewables Pvt Ltd (NRPL) which was set up by him, Deepak Kocchar and two of his relatives. Going forward, the proprietorship of the company was transferred to a trust owned by Deepak Kochhar for mere Rs. 9 lakh.
Out of 86 per cent (Rs 2,810 crore) of the total loan (Rs. 3,250 crore loan), that was sanctioned to Videocon remained unpaid and the loan was declared non-performing asset (NPA) in 2017.
Investigation agencies are probing the fact that Chanda Kochhar influenced the decision to disburse the loan amount given to the Videocon group.