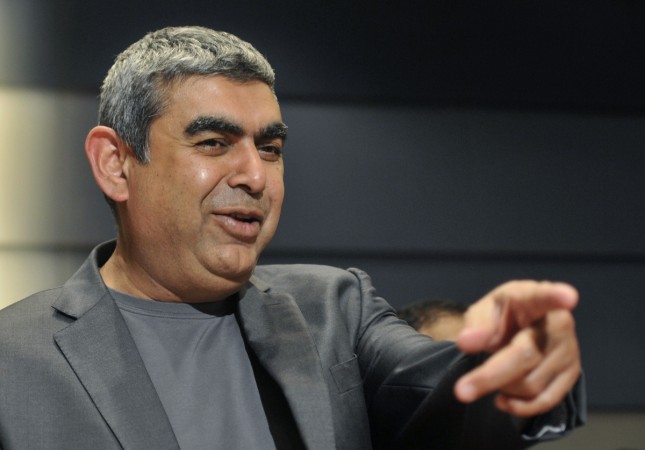 Infosys CEO Vishal Sikka said on Friday that disruptive technologies like automation and artificial intelligence are posing a "big threat" to the IT industry.
"The traditional IT companies are facing the same disruption that everybody else in the world is," Sikka told NDTV on the sidelines of the annual meet of the World Economic Forum (WEF) at Davos, Switzerland.
He said more and more manual tasks are getting done through automation.
"Automation is taking out bigger and bigger bytes of work that was happening mechanically or manually like IT administration, infra management, business process operations like support and service desk kind of functions," he said.
Last year, Wipro CEO TK Kurien had said that the company's focus on automation would bring down its headcount by a third in the next three years. Wipro had automated internal functions such as helpdesk management and recruitment in May last year by rolling out an in-house innovation called 'soft robot' or 'genie'.
"In the third quarter, Infosys was able to save within the traditional delivery organisation about 1,100 people worth of work through automation. In BPO alone, not including these 1100, the savings were 650 peoples' worth of work," Sikka said.
But Sikka added further that the impact of automation on hiring in IT industry "might not be in absolute numbers but could in relative or percentage terms."
"The people that we displaced because of automation can go on to more value-adding and more creativity requiring sort of jobs," he added.
"Automation is a tremendous opportunity for India in the knowledge work," he said.