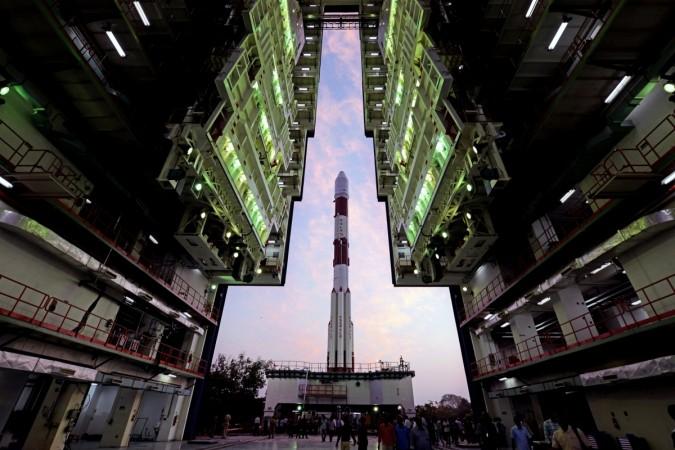 The Indian Space Research Organisation (ISRO) is all set to launch its ninth satellite as part of the Indian Regional Navigational Satellite System (IRNSS) constellation. The satellite will be placed in orbit April 12 aboard the Polar Satellite Launch Vehicle C-41 (PSLV C-41) from Sriharikota — an island launch base in the Bay of Bengal.
In spite of recent setbacks faced by ISRO, the space agency is positive about the upcoming PSLV C-41 mission, noted a New Indian Express report. "We have not taken any additional precautions as the satellite is a different type. Moreover, we had conducted a successful PSLV mission, the PSLV C-40, in January this year," said S Somanath, director, Vikram Sarabhai Space Centre (VSSC), ISRO's lead agency for space vehicles.
The C-41 mission will use an XL version of the PSLV, he added.
This mission will see the replacement of the IRNSS-1A satellite, whose rubidium atomic clocks have failed, noted the report. ISRO attempted to replace this malfunctioning satellite with a new one last August, but it reportedly failed to separate from the payload fairing of the PSLV C-39.
This launch comes after ISRO faced the fall of two of its launches over the past month. On April 3, a fourth-stage core of a PSLV C-19 reentered the atmosphere and burned up over the Atlantic. This mission was launched in April 2012 as India's first Radar Imaging Satellite- RISAT-1 into a Polar Circular Orbit. Weighing about 1,858 kg at launch, it was reportedly the heaviest payload PSLV had ever lifted into orbit at the time.
Another blow to the ISRO came just last week when the GSLV-launched Mk II, launched March 29, went missing. The GSAT-6A has been effectively "lost in space." ISRO is still working on re-establishing communications with the satellite.
The IRNSS constellation is an independent navigation system. In other words, it is India's own version of the Global Positioning System (GPS), which is operated by the US Air Force. Once completed, IRNSS will provide accurate position information to users all over India as well as those within 1,500 km from its boundaries, ISRO has said.
Two products offered by the IRNSS are the Standard Positioning Service (SPS), provided to all users, and Restricted Service (RS), an encrypted service. IRNSS, once open for use, is expected to provide position accuracy higher than 20 meters within India — the primary service area.