The Indian Space Research Organization (ISRO) launched the GSLV-F08/GSAT-6A satellite March 29. The 27-hour countdown for the launch began Wednesday and the communication satellite lifted off from the second launch pad of the Satish Dhawan Space Centre, Sriharikota, at 4.56 pm Thursday.
The GSAT-6A has now separated from the launch vehicle and the satellite has been placed in the orbit. The cryogenic engine has now been shut off.
The ISRO also tweeted a video taken by the camera on board the GSLV
Speaking of the countdown, an ISRO official told IANS that the countdown for the lift-off is progressing smoothly and at the usual pace. This will be the GSLV's 12th flight and final checks are currently being carried out.
The satellite will help improve communication in the country, especially the telecom sphere. It will help in satellite communication in remote areas.
Watch the lift off of the GSLV-F08/GSAT-6A here
GSLV-F08 / GSAT-6A Mission Fact File

The satellite will be launched by a Geosynchronous Satellite Launch Vehicle (GSLV).
The GSLV rocker weighs 415.6 tonnes and is 49.1 meters tall.
The GSAT-6A satellite, which costs about Rs 270 crore, will be put into orbit about 17 minutes after the launch, reported IANS.
ISRO said that the GSAT-6A satellite is similar to GSAT-6 but comes with a few improvements.
The organization said that the two improvements include the use of the high thrust Vikas engine and an electromechanical actuation system
ISRO chairman K Sivan also told IANS that the communication satellite's Thursday launch will pave the way for another navigation satellite.
The next launch has been planned for the next fiscal.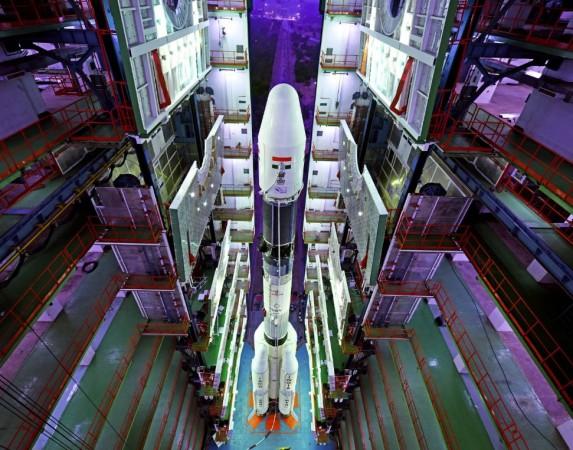 Twitter users are now lauding ISRO for the feat
Congratulation ISRO. You always makes us to proud.

— krishna teja (@vkteja6) March 29, 2018
On Wednesday, ISRO had also released a curtain raiser of the satellite launch.