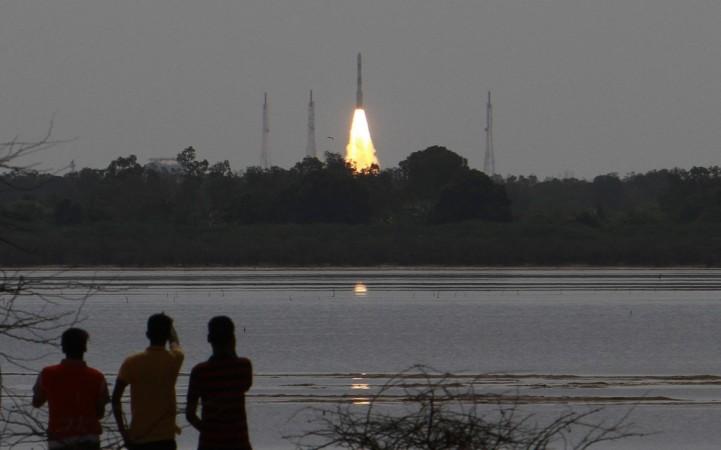 India on Friday made space history, after it sent it's100th satellite into space onboard its workhorse the Polar Satellite Launch Vehicle (PSLV) C-40.
In Pics: ISRO 100th Satellite launch: India's space agency successfully lifts off PSLV-C40 along with Cartosat-2
The satellite launch, which is also the first lift off of 2018, is being considered a major landmark in India's space history.
Here's how Twitterati is reacting to ISRO's achievement:
#ISRO successfully launches 100th satellite 'Cartosat-2' series from Satish Dhawan Space Centre at #sriharikota.
Congrtulate to all @isro team hard work....

— SECURITY FORCE (@INDIAN7709) January 12, 2018
Even Prime Minister Narendra Modi commended the ISRO scientists on their success..
My heartiest congratulations to @isro and its scientists on the successful launch of PSLV today. This success in the New Year will bring benefits of the country's rapid strides in space technology to our citizens, farmers, fishermen etc.

— Narendra Modi (@narendramodi) January 12, 2018
My heartiest congratulations to @isro and its scientists on the successful launch of PSLV today. This success in the New Year will bring benefits of the country's rapid strides in space technology to our citizens, farmers, fishermen etc.

— Narendra Modi (@narendramodi) January 12, 2018
My heartiest congratulations to @isro and its scientists on the successful launch of PSLV today. This success in the New Year will bring benefits of the country's rapid strides in space technology to our citizens, farmers, fishermen etc.

— Narendra Modi (@narendramodi) January 12, 2018