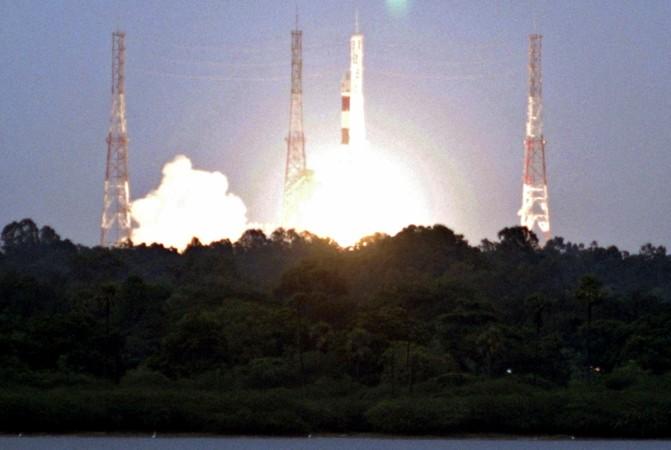 The Indian Space Research Organisation (ISRO), which is gearing up to launch its 100thsatellite on January 12, has gotten itself a chief. Renowned scientist K Sivan has been appointed as the chairman of ISRO and will take over from AS Kiran Kumar on Friday.
In Pics: ISRO 100th Satellite launch: India's space agency successfully lifts off PSLV-C40 along with Cartosat-2
His appointment was approved by Appointment Committee of Cabinet (ACC) on Wednesday, January 10, and he will be in charge for a tenure of three years, reported IANS.
Speaking to NDTV, Sivan said that he was happy with his appointment, but the job also comes with a huge responsibility. "I am humbled by this appointment as legendary leaders have held this position in the past. Taking ISRO humbly into a new orbit would be my endeavour, serving both India and ISRO," he explained.
His peers at ISRO too seem pleased with Sivan's appointment and believe that he is the right person for the role. "Any idea that comes in, he knows how to push it to the logical end within the prescribed timeline. That's what his strength has been," Dr Annadurai, Director ISRO Satellite Centre, Bangalore, told News18.
Who is K Sivan and why is he a well-known name?
He is the current director of the Vikram Sarabhai Space Centre in Thiruvananthapuram, Kerala and has made a significant contribution to India's space programme.
He has been credited with the development of the PSLV rocket and hence is often referred to as the "Rocket Man."
Born in Nagercoil in Tamil Nadu, he graduated from the Madras Institute of Technology in Aeronautical Engineering in 1980 and attained his master's degree from IISc, Bengaluru. He is also an alumnus of IIT Bombay, where he completed his doctoral degree,
Sivan played a key role in the development of the indigenous Geosynchronous Satellite Launch Vehicle MK II and he also designed the software SITARA, which ISRO uses to simulate the trajectories of its rockets.
He has won several awards for his role in India's space programme and some of them are the ISRO Merit Award, the Dr Biren Roy Space Science award and the Shri Hari Om Ashram Prerit Dr Vikram Sarabhai Research award.
Sivan is also overseeing the operation of the PSLV that will lift off from the Satish Dhawan Space Centre in Sriharikota at 9.28 am on Friday.