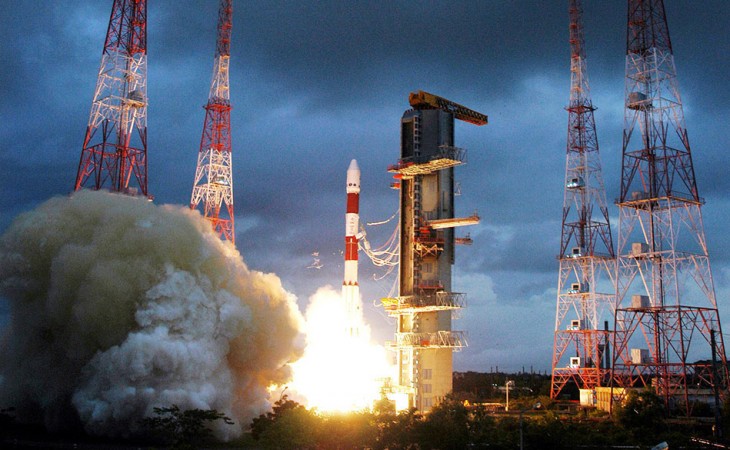 ISRO will launch 31 satellites on Thursday, November 29. The micro and nano satellites will be launched by the Polar Satellite Launch Vehicle (PSLV C43) into two separate orbits.
One of the satellites, Hyper Spectral Imaging Satellite (HySIS), will look into the pollution levels. According to Hindustan Times, the 380 kg satellite will also study water bodies, monitor geology, forestry and ecosystems. Its mission life will be for five years.
"The satellite will observe the surface of the earth and provide all the soil, water, vegetation and other data. Scientists may pick and choose what they want, but pollution monitoring will be possible," an ISRO official told HT.
The PSLV C43, which is on its 45th mission, will also launch satellites from Netherlands, Canada, Colombia, Australia, the US, Finland and Malaysia.
"For some time now, there has been a consensus that the Indian Space Research Organisation should have a satellite for monitoring pollution. I suspect that pollution monitoring is not the primary objective of the satellite, but it will improve the precision of monitoring vegetation and mineralogical data," said Dr Sagnik Dey, from Indian Institute of Technology (IIT), Delhi, told HT.