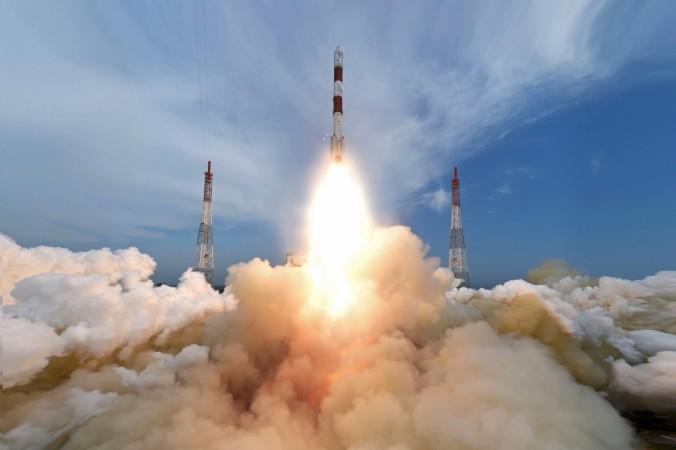 The Indian Space Research Organization (ISRO) and its French counterpart Centre National D'Etudes Spatiales (CNES) are to set to collaborate on inter-planetary missions to Mars and Venus.
The collaboration between the two space agencies was agreed during the signing of a Memorandum of Understanding (MoU) last month when India and France decided upon enhanced space cooperation, Times of India reported.
The two space agencies have agreed to work on autonomous navigation of rovers on Moon, Mars, and other planets. They are also collaborating on the aerobraking technologies for planetary exploration.
"Isro and CNES will work together on autonomous navigation of rovers in Moon, Mars, and other planets, aero-braking technologies for planetary exploration and modeling of Mars and Venus atmosphere and inflatable systems for Venus exploration," the vision document read.
The focus of the collaboration is Venus. An official from CNES claimed that the planet is under-explored when compared to Mars.
The CNES official added that the French space agency could also play a key role in the scientific goals for ISRO's future planetary missions. They will work together on embarking French scientific instruments on India's future space missions, Press Trust of India reported.
The collaboration was confirmed by the ISRO chief K Sivan. "Yes, we have agreed to collaborate with French space agency CNES for inter-planetary missions. The vision document signed in March is an umbrella agreement. Based on our specific requirement for inter-planetary missions, we can have further interaction with CNES for joint collaboration," he was quoted as saying by TOI.
India is not new to interplanetary projects as the space agency has already witnessed two successful missions – 'Chandrayaan-I' to the moon and 'Mangalyaan' to Mars.
The two nations have collaborated on space missions in the past as well - dating back almost six decades ago. France had played a key role in providing technical assistance to India for developing space technologies, including the cryogenic engine, according to the TOI report. The Gsat-11 communication satellite that is being launched soon in June 2018 will also be launched at the French Guiana spaceport.