Prime Minister Narendra Modi, on the occasion of Netaji Subhas Chandra Bose's 126th birth anniversary, named 21 major islands of Andaman and Nicobar after Param Vir Chakra winners on Monday. He also unveiled a model of the National Memorial dedicated to Netaji, which would be built on Netaji Subhas Chandra Bose Dweep.
"When history is being made, the future generations not just remember, assess and evaluate it, but also find constant inspiration from it. This day will be remembered by future generations as a significant chapter in the history of the country," the Prime Minister said.
One of the islands has been named after Captain Vikram Batra. Elated by this, Shershaah actor Sidharth Malhotra expressed his gratitude to PM Modi.
"The very news that an island in Andaman & Nicobar is named after our hero Capt. Vikram Batra leaves me with goosebumps! My heart swells with pride that I was fortunate to live his role on screen. This step taken by PM Narendra Modi ensures that Shershaah lives on forever," the actor tweeted.
Shershaah is a 2021 biographical war film based on the life of Vikram Batra, martyred in Kargil War. The critically-acclaimed film was produced by Dharma Productions, starring Sidharth Malhotra in the dual roles of Batra and his twin brother Vishal.
21 Islands in Andaman & Nicobar named after 21 Indian heroes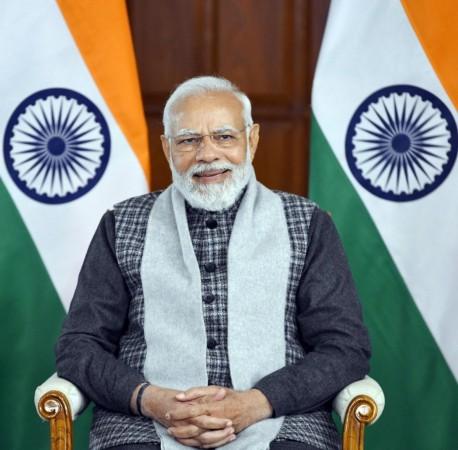 Here are the 21 islands in Andaman & Nicobar named after 21 Indian heroes:
Dhan Singh Island after Lieutenant Colonel (then Major) Dhan Singh Thapa
Tarapore Island after Lt Col Ardeshir Burzorji Tarapore
Karam Singh Island after Lance Naik (Hony. Captain) Karam Singh
Bana Island after Naib Subedar Bana Singh
Ekka Island after Lance Naik Albert Ekka
Khetrapal Island after 2nd Lt Arun Khetrapal
Pandey Island after Lt Manoj Kumar Pandey
Hoshiar Island after Major Hoshiar Singh
Shaitan Island after Major Shaitan Singh
Jadunath Island after Nayak Jadunath Singh
Yogender Island after Subedar Major (Hony. Captain) Yogendra Singh Yadav
Hamid Island after Company Quartermaster Havildar (CQMH) Abdul Hamid
Rane Island after 2nd Lt Rama Raghoba Rane
Ramaswamy Island after Major Ramaswamy Parameswaran
Batra Island after Captain Vikram Batra
Joginder Island after Subedar Joginder Singh
Salaria Island after Captain G S Salaria (then Major)
Piru Island after Company Havildar Major Piru Singh
Somnath Island after Major Somnath Sharma
Sekhon Island after Flying Officer Nirmaljit Singh Sekhon
Sanjay Island after Subedar Major (then RifleMan) Sanjay Kumar
PM Modi is hailed for the move, gaining praise from people across the nation. Bollywood actor Suniel Shetty, whose daughter Athiya Shetty is set to take the wedding vows with Indian cricketer K.L. Rahul on Monday, recently shared a tweet thanking Prime Minister Narendra Modi for naming the 21 islands of Andaman and Nicobar after Param Vir Chakra awardees.