Anas Edathodika, the 31-year-old Malappuram-born central defender, is all excited to play for his home club in Kerala in the fifth season of Indian Super League. The former Delhi Dynamos and Jamshedpur FC player is one of the senior players in David James' Kerala Blasters squad for 2018-19.
However, Anas Edathodika will miss the first three matches of Kerala Blasters against ATK, Mumbai City and Delhi Dynamos due to the three-match ban over a scuffle in the tunnel during the Super Cup game against FC Goa in April. All India Football Federation had stepped in and issued bans and fines for three players from each side. Anas is one of the players from Jamshedpur FC (Anas was playing for JFC in the last season) slapped with a three-match ban and Rs 1 lakh as the penalty.
As a result, Anas will have to wait to wear his yellow jersey for Tuskers. The player, however, denied that he was part of the scuffle during the press conference in Bengaluru on Thursday. "I never knew if a player prevents another player getting into a fight, the former will get a ban. Check any videos, I have not manhandled any player. Even my opponent coach (FC Goa assistant coach Derreck Pereira) knows what I have done. I was holding on to him so that he won't get into the fight," Anas said.
"But at the end of the day, I got a three-match ban and 1 lakh penalty on top of it. I'm okay with the 1 lakh fine but I don't know why I have been slapped with a three-match ban. I have no idea why I got the 3-match ban, I didn't hurt anyone. I have told about this to ISL officials but I have not got any answer," Anas described his ordeal.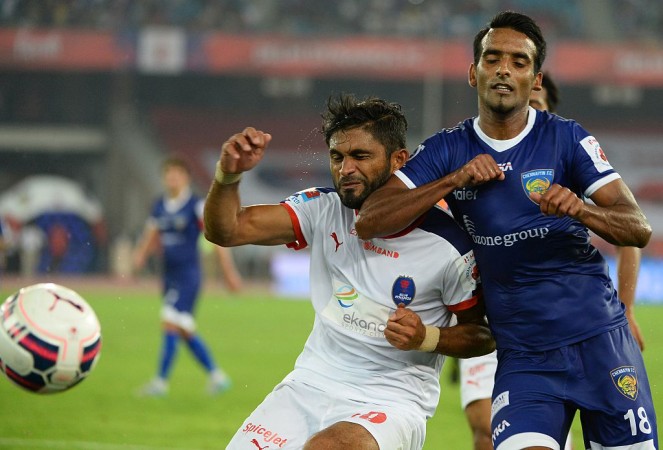 "If definitely hurts but I haven't tried to appeal. I haven't gone to complain about this. I have lost money, that's not a problem for me but missing three matches is difficult for a player," Anas added.
Anas will be hopping play first Indian Super League game for Kerala Blasters when they take on Jamshedpur FC at JRD Tata Sports Complex which is interestingly his former club.