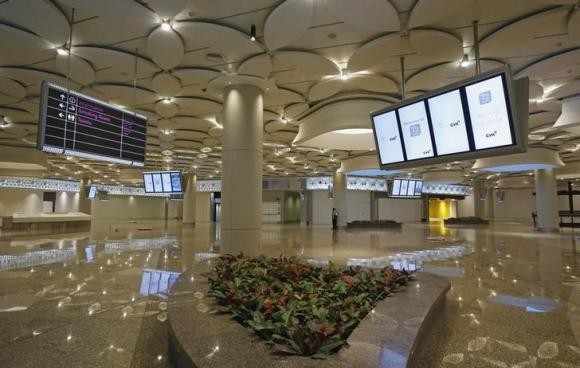 Security at Mumbai domestic airport has been beefed up as two messages threatening of a terror attack on Republic Day was found scribbled on the walls of men's washrooms inside Terminal A1 on Thursday evening.
The ground staff found the messages with ISIS scribbled on walls at around 6:30pm in two washrooms at the arrivals section, including one near the VIP lounge and the other near the Air India office, Mid Day reported.
While one of the messages reads: "ISIS 26/01/2015 is Bom ok", the other one is not clear and officials are trying to figure out what the message says.
This is the second time that such a message has been found at Mumbai airport in one month. The first such threat was found on 6 January in the washroom of Terminal T2 warning of a terror attack on 10 January.
The message read "CSI ATTECK BY ISIS DATE 10/01/15" causing frenzy among officials but it turned out to be a hoax.
While there are possibilities that the messages found on 15 January could also be a prank, security agencies aren't taking a chance as the country is gearing up for 68th Republic Day celebrations, in which US President Barack Obama will be the chief guest.
"Though this message cannot and is not being taken lightly, after looking at the scribbled message in T2 in the first week of this month, there is a possibility of someone sounding a hoax alarm," an airport security official said.
"The terminal is already under watch after Air India received threat and hijack calls earlier this month. After the T2 message, security was beefed up and today's messages will ensure that the security will be strengthened even further, especially on the city side," a senior security official added.