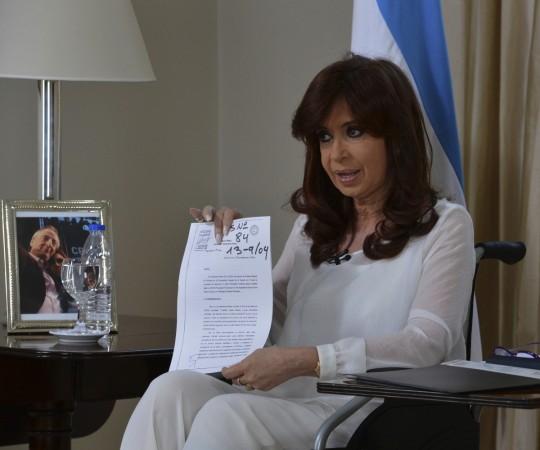 The Islamic State (ISIS) has issued a threat against Argentinian President Cristina Fernandez and her Chilean comuterpart Michelle Bachelet in a menacing email sent to the former last month.
The Argentine police are now investigating the email sent by the Isis to Fernandez on 26 April, which also mentioned the president of Chile as well as the Argentine police chief Roman Di Santo, local papers reported on Sunday.
"Satan KFK (Cristina Fernandez de Kirchner), Roman Di Santo, and now Bachelet in place of Alberto Nisman, are our targets in countries that clash with our aims. Di Santo has been in danger on two occasions, though he has yet to pay the highest price," Isis said in the message.
This is not the first time that Isis has threatened the Argentine President.
Last year, following Fernandez's visit to the Vatican, Isis had issued a death threat against her for being a 'friend' of Pope Francis and for recognising Israel and Palestine as separate nations.
The motive for the recent threat to the president of Argentina is not clear.
The Islamic State has often threatened heads of states, with US President Barack Obama being the most prominent leader targeted by the group in their threats.
(With inputs from IANS)