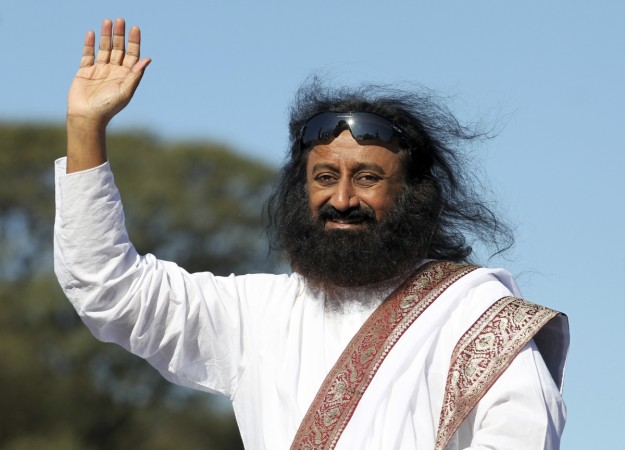 The Islamic State group, also known as ISIS, reportedly sent a photograph of a beheaded man to Art of Living founder Sri Sri Ravi Shankar in response to his message of peace.
The spiritual leader, who sent the message with the hope of opening a dialogue with ISIS, said the extremist group should be "dealt with militarily," according to Indo-Asian News Service.
"I tried to initiate peace talks with the ISIS (Islamic State of Iraq and Syria) recently but they sent me a photograph of a beheaded body of a man. Thus, my effort for a peace dialogue with the ISIS ended. I think the ISIS does not want any peace talks," he said.
Ravi Shankar was in Agartala, Tripura, when he made the statement. He held several public meetings in the state urging militant outfits to hold dialogues with the government.
ISIS had, in March 2015, threatened to kill Ravi Shankar. The threat was sent in letters addressed to Malaysian office of the Art of Living Foundation ahead of his visit to the country. In the letters, the Islamic militants group warned the spiritual leader against carrying out "Hindu activities" in Malaysia.
"If he steps foot into Malaysia your hotel and venues of his activities will be destroyed and many thousands will die for him. We don't want Ravi Shankar to step into any Muslim country," the letter read.
Ravi Shankar visited Malaysia despite the threats.
The 59-year-old guru had reportedly attempted to end the violence and killings by ISIS militants through peaceful dialogue.