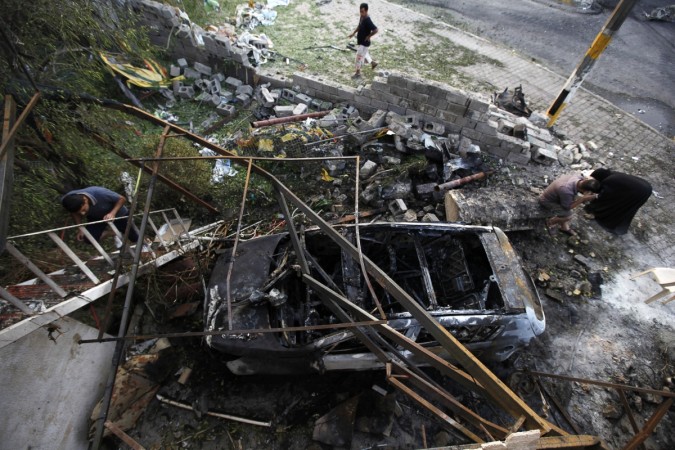 The Iraqi military has confirmed that the ISIS militant group ambushed a military base of the Western Iraqi town of Hit and seized all its arms and ammunitions, including tanks and stores.
The fall of the third-largest military base was confirmed on Monday. The base of the seventh division of the Iraqi army also included a training camp and had many equipment essential for fighting the ongoing war with the deadly militant group, Islamic State, formerly known as ISIS or ISIL.
The Iraqi News quoted a military source as saying that the dreaded hardliner Sunni jihadist group attacked the army base in Hit, which is considered to be one of the largest military bases in the war-torn country. The attack was made "from several axes" and they "carried out a series of suicide attacks on the walls of the base by car bombs, as well as missile attacks that lasted about an hour and led to the storming of the base after the withdrawal of the army from it," the source said.
The Iraqi newspaper, citing the source, also said that the militant group seized almost all contents of the base and the training camp, "including tanks, heavy weapons, munitions and stores, as well as spare parts and different military supplies".
The source, which the news organisation identified as Lieutenant Colonel Rahim Aljughaifi, further said that the army had requested for help from the international coalition when the attack took place on the base. There was, however, no response from the US-led coalition, he said adding, the militants had overwhelming control on the three towns surrounding the base.
The ongoing war against the dreaded extremists began last month in the wake of deadly beheading videos of westerners that caused frenzy in the international community. The jihadist group, which is poised to establish a caliphate in areas including Syria and Iraq – and later expand to include Europe, half of Africa and most of Asia – have also asserted that the war was predicted 13,000 years ago and they will ultimately prevail.