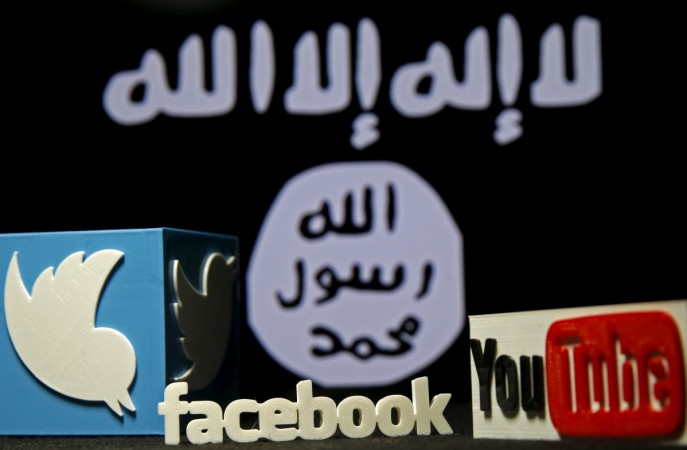 The Jammu and Kashmir Police have claimed to have busted an Islamic State (ISIS) module in Srinagar and arrested three militants, including a student of Jamia Millia Islamia, in Srinagar on Sunday.
The three militants have been identified as Haris Mushtaq Khan, Tahir Ali Khan and Asif Suhail Nadaf, all residents of the J&K, according to the police.
The J&K Police said that it was a joint operation with Delhi Police after they received inputs on the presence of ISIS-inspired modules in Srinagar who are trying to strengthen their base.
Delhi Police Deputy Commissioner PS Kushwaha told IANS that the three militants were arrested near the Tourist Reception Centre in Lal Chowk, Srinagar, and two loaded pistols, three grenades, ISIS flags and four mobiles were recovered from their possession.
The police team had stopped their bike after they suspected that the militants were trying to lob a grenade at them.
The J&K Police and Delhi Police suspect that a network of ISIS-inspired miltants in Delhi and Srinagar are establishing their unit and trying to obtain weapons.
Earlier, the J&K Police had arrested two suspected ISIS-inspired militants Jamsheed Zahoor Paul and Parvaiz Rashid Lone, who also tried to get the weapons illegally.
Kushwaha said that the accused had indulged in grenade lobbying at a CRPF personnel in Anantnag district besides killing a J&K Police Sub Inspector in November 2017.
The ISIS flags have been often seen during the weekly Friday congregations in downtown Srinagar and during the funeral processions of various militants in their hometowns.
However, the J&K Police have maintained that there is no structured ISIS group in the valley and that some influenced youth are only trying to set up a unit on the lines of the militant group.