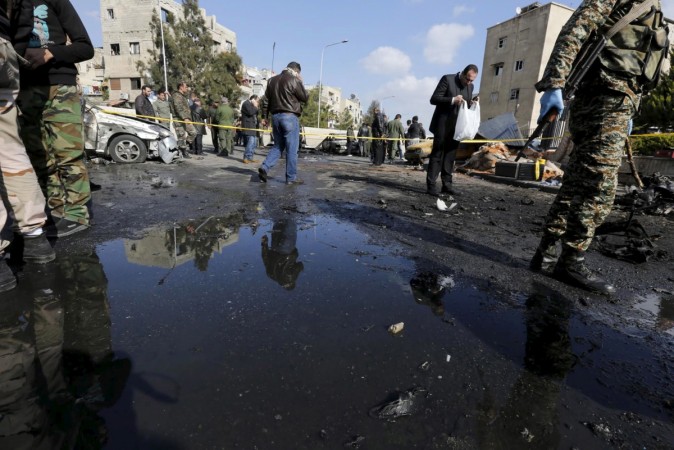 The Islamic State group has used chemical weapons and can make small quantities of chlorine and mustard gas for weapons, Central Intelligence Agency (CIA) director John Brennan reportedly said.
"We have a number of instances where ISIL has used chemical munitions on the battlefield," Agence France-Presse quoted Brennan as saying to CBS News in an interview, which will be aired on channel's "60 Minutes" show on Sunday.
The network has released excerpts from the interview, in which the CIA chief said some reports even warned that "ISIS has access to chemical precursors and munitions that they can use."
Brennan said that the extremist group may export the weapons to the West for financial support. "I think there's always the potential for that. This is why it's so important to cut off the various transportation routes and smuggling routes that they have used," he added.
His comments on the issue come just a few days after Director of National Intelligence James Clapper said there were evidence of use of sulfur mustard in Syria.
"We assess that nonstate actors in the region are also using chemicals as a means of warfare. The OPCW (Organization for the Prohibition of Chemical Weapons) investigation into an alleged ISIL attack in Syria in August led it to conclude that at least two people were exposed to sulfur mustard," the statement on Worldwide Threat Assessment of the US Intelligence Community read.
"We continue to track numerous allegations of ISIL's use of chemicals in attacks in Iraq and Syria, suggesting that attacks might be widespread," it added.
The OPCW declared that Syria had completely destroyed all chemical weapons. However, the global arms watchdog has warned that mustard, sarin and chlorine gas are still being used in the war-hit zones of the country. It has not clarified if it is being used by the government, rebel forces or ISIS.
The Syrian government and rebels groups have often indulged in blame game on the use of chemical weapons in the ongoing civil war in the country, where at least 400,000 people were killed in the conflict, while 70,000 others died due to lack of adequate basic facilities like medicines and food.