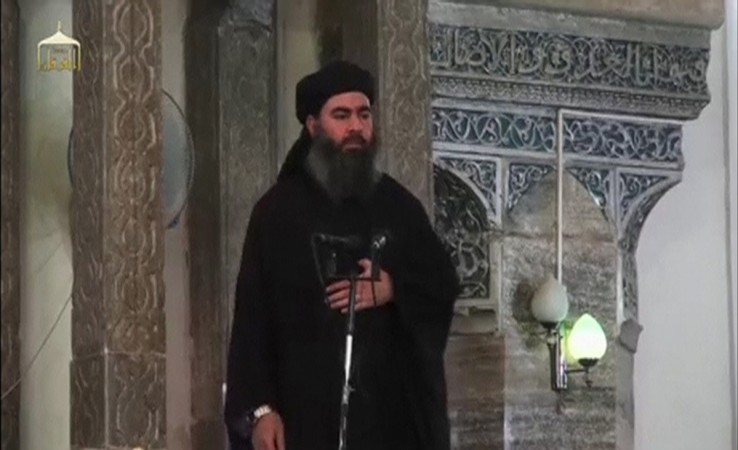 Abu Bakr al-Baghdadi, the chief of the Islamic State group, is reportedly seriously ill after his food was allegedly poisoned by an assassin in Nineveh's Be'aaj district.
The food that was prepared for Baghdadi and three other militants of the organisation was allegedly poisoned, following which they had severe poisoning. "They have been transferred to an unknown location under strict measures," the Daily Mail quoted Iraqi news agency WAA as saying.
A drive to nab those responsible for poisoning the meals of the four terrorists has been launched by the group.
The identities of the three other commanders is unknown, the report said.
Baghdadi has been injured several times in airstrikes and has also been reported dead earlier. However, he has resurfaced each time. Media reports of the Isis chief being killed in the US-led coalition strikes were inaccurate.
Baghdadi, whose real name is Ibrahim Awad Ibrahim, also has a $10 million bounty on his head after the US officially declared him a "terrorist" and offered the amount for any information that leads to his capture or death.
Baghdadi transformed a section of the al-Qaeda group and turned it into the independent Islamic State group that is now the most powerful and wealthiest terrorist organisation in the world. Only his inner circle is aware of his movements and he keeps on shifting locations in Iraq and Syria to avoid airstrikes.