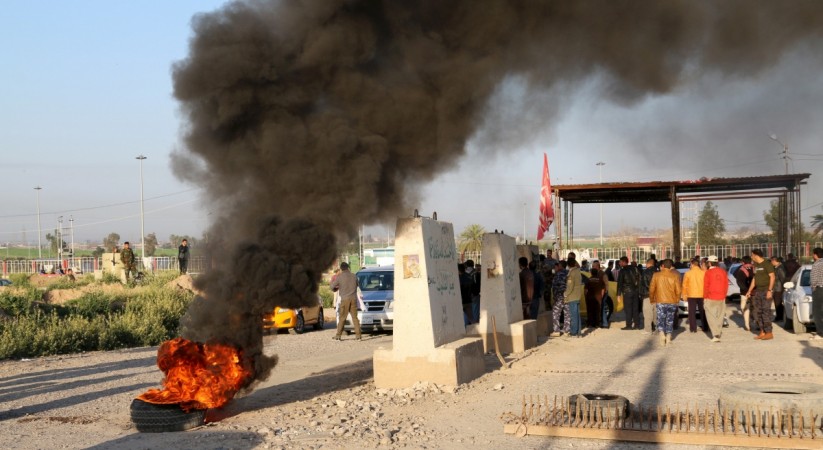 The Islamic State group allegedly used a chemical substance to attack civilians in Iraq's Kirkuk region this week, and social media posts by local journalists Friday suggested a child had died in the attack. The incident comes a month after U.S. special forces in Iraq captured an ISIS chemical weapons expert who used to work in the Saddam Hussein administration.
ISIS reportedly attacked the Iraqi village of Taza this week, and local authorities accused the terror group of using "chemical substances." Kirkuk governor Najimuddin Kareem said the wounded from the ISIS attack had shown "symptoms of chemical substances," according to Xinhua. The official said as many as 52 rockets with "poisonous substances" had hit the village in recent days.
Iraqi Turkmen Front president Arshad al-Salihi in Kirkuk told Turkey's Anadolu Agency ISIS was using "Mosul University to develop the chlorine gas" it used in the attack. The report said at least 30 people had suffered burns and breathing troubles due to the ISIS chemical attack.
Last month, the Organisation for the Prohibition of Chemical Weapons (OPCW) had said ISIS had used mustard gas as a chemical weapon to attack Kurdish forces in Iraq last year, in the first such use of the chemical agent since the Saddam Hussein era.
The U.S. special forces in Iraq recently carried out airstrikes on a weapons production plant and a tactical unit of the Islamic State group based on information received through the interrogation of ISIS chemical weapons expert Sleiman Daoud al-Afari.
Reports in February had said Iridium-192, a highly dangerous radioactive substance, was feared to have been stolen from a storage facility in Iraq, leading to concerns of an ISIS "dirty bomb."