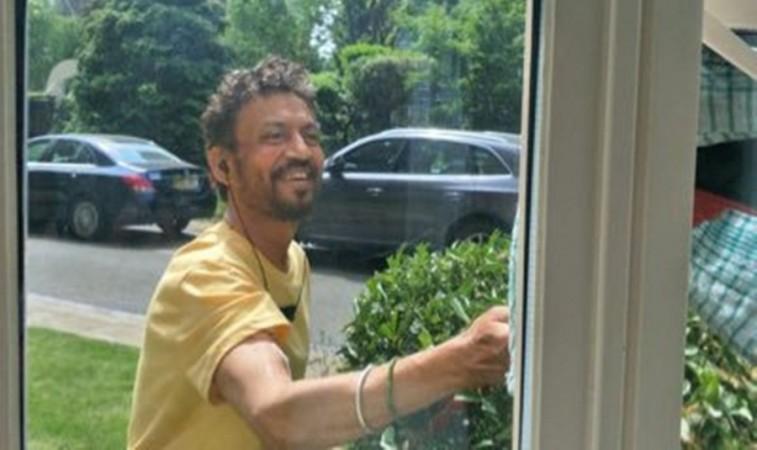 Irrfan Khan, who is suffering from a high-grade neuroendocrine cancer, is currently being treated at The Princess Grace Hospital in London. While there is a sense of worry all the time among fans regarding the actor's health, he has finally opened about his treatment.
Speaking about the treatment for his high-grade cancer, Irrfan told The Associated Press, "I have had the fourth cycle of chemo. And I have to have six cycles and then we need to have a scan. After the third cycle, the scan was positive. But we need to see after the sixth scan. And then we'll see where it takes me. There's no guarantee of life with anybody."
He added, "My mind could always tell me to hang a kind of chip on your neck and say, "I have this disease and I could die in a few months or a year or two." Or I could just avoid this conversation completely and live my life the way it offers me. And it offers so much. I admit I was walking around with blinders. I couldn't see what it offered me."
When asked about his day to day activities, the Karwaan actor said that he has completely stopped reading scripts and that his days have become unpredictable.
"I don't plan. I go for breakfast and then I don't have a plan. I take things as they come. That has been really helping me a lot. I don't make plans. I'm just spontaneous. And I'm loving this experience," Irrfan said, adding that he is missing this spontaneity in his hectic shoot life.
The 51-year-old actor is fighting his battle with the life-threatening disease with the help of emotional support from his family and friends. He recently changed his profile picture on Twitter in which he is seen enjoying his time cleaning one of the house windows wearing earphones and flashing that million dollar smile on his face. His look showed how he has lost weight.
In June, Irrfan had opened up about his battle with cancer and how his life took a drastic turn.