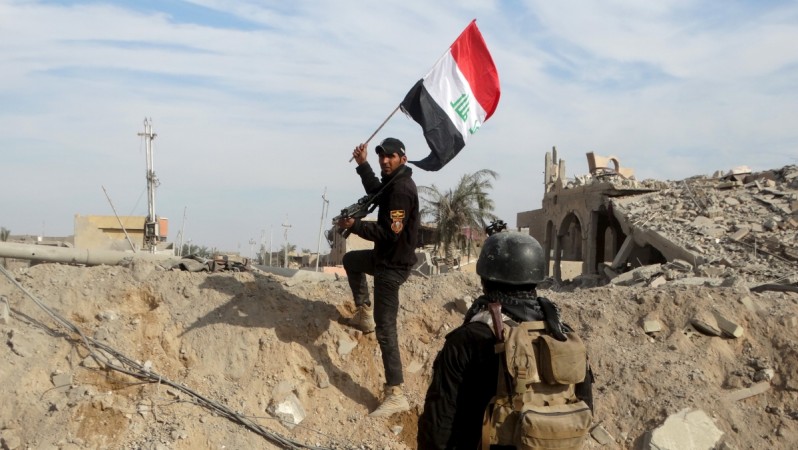 An Instagram account @iraqiswat, belonging apparently to one Iraq Special Operation Force, claimed to have executed an alleged ISIS militant Monday after putting his fate for a vote on the social networking site. The post about the vote and a follow-up image showing the dead militant has now been removed by Instagram.
Posts shared by the unofficial account showed violent pictures despite Instagram removing them multiple times, News, an Australian website, reported. Instagram, in its community guidelines, has said that it isn't a place to "support or praise terrorism, organised crime, or hate groups."
"The posts of vote deleted by instagram. But we promise you next time you can vote for de fat ***'s and show some Lov. Greeting for all the new followers. Victory soon. Death to isis (sic)," the latest post on the Instagram handle says.
The group, which has multiple accounts, said "Mosel here we come tag your friend to support the world VS isis" in its latest post on the second account, the handle for which is @iraqiswat2.
The two accounts belonging to the group have more than 800 posts and almost 90,000 followers combined. Pictures of captured ISIS militants, posing with prostitutes and images of the Iraq Army have been shared on the two accounts. The group also has a post in solidarity with the Paris and Brussels attacks.
The militia group also posted screenshots of websites that wrote about their "revenge vote." The group, in one such post, says "Google going crazy with our page" and asks people to tag and share their posts.
Phillip Smyth, a researcher of Shia armed groups from University of Maryland, told the Guardian that this was not the first time that the group sought votes on the fate of militants caught by them.
"Many times this account has taken other photos of ghastly deeds done by militias or possibly by Iraqi government forces and then rebranded them, claiming to run some vote based on comments. It is very hard to double check and see if they are telling the truth that 'people voted about how to deal with a prisoner'," Smyth told the Guardian.
The researcher also said that the Iran-linked Shia militia in the country operate as a "parallel security apparatus" in Iraq. Their support has been crucial for regaining sections like Tikrit and Bayji back from ISIS. However, the Iraq government has been pushing for limiting the militia's role in the Mosul campaign due to sectarian violence perpetrated by the group in Tikrit, the Huffington Post reported.