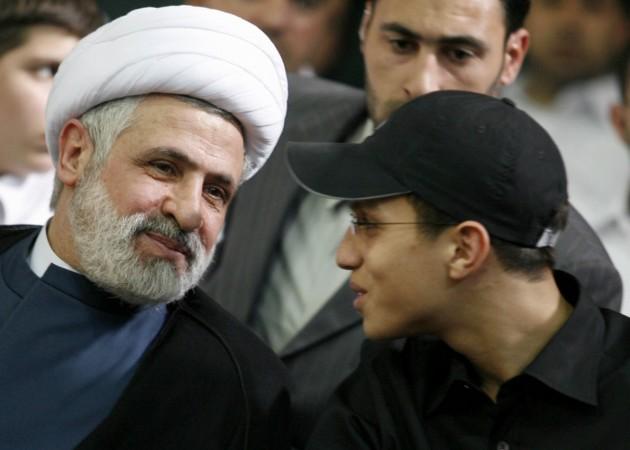 An Iranian official has slammed the recent Israeli airstrikes that killed several members of the Lebanese Hezbollah group and an Iranian commander.
Secretary of Iran's Supreme National Security Council (SNSC) Ali Shamkhani said that the attack by the "Zionist regime" will certainly invite a "crushing response" from the resistance front, or the Hezbollah group.
While speaking with Iraqi Interior Minister Mohammad Salem al-Ghabban in Tehran on Monday, Shamkhani said: "This action has no doubt been adopted in line with (Israel's) continued cooperation with the Takfiri terrorists and plays a complementary role for the approach of the Tel Aviv rulers to using this terrorism stream for creating a buffer zone at the forged orders of this fake regime," according to Fars News Agency.
The Iranian official reportedly also equated the Israeli attack against Hezbollah to US aiding the "terrorist groups by dropping weapons" for them, adding that both were examples of how "dishonesty" is on play while fighting terrorism.
"The experience of the past shows that the resistance current will give a crushing response to the Zionist regime's terrorist moves with revolutionary determination and in due time and place," Shamkhani added.
This comes as the United Nations on Monday claimed that its members saw Israel flying unmanned drones over the ceasefire line inside Syria, before the airstrike killed important Hezbollah commanders and an Iranian general on Sunday.
An airstrike allegedly carried out by Israel – initially reported to have conducted via helicopters – killed six members of Lebanon's Shiite Hezbollah group as well as a senior commander of Iran's revolutionary guards' corps (IRGC), Mohammad Ali Allahdadi (or Dadi).
The airstrike took place in Quneitra, near the Israeli-occupied Golan Heights, when it hit a convoy carrying Jihad Moughniyah, son of Imad Moughniyah ( who was slain in a 2008 bombing, which was also blamed on Israel) and commander Mohamad Issa.