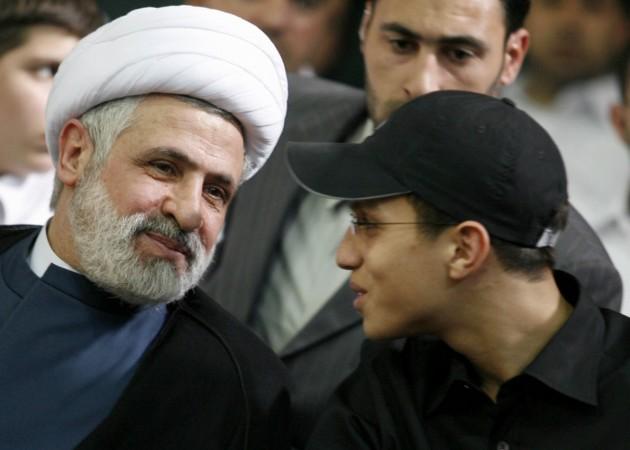 The United Nations has condemned Israel for flying unmanned drones over the ceasefire line inside Syria, before an airstrike killed senior Hezbollah commanders and an Iranian general on Sunday.
This comes after an air raid allegedly carried out by Israel killed six members of Lebanon's Shiite Hezbollah group as well as a senior commander of Iran's revolutionary guards' corps (IRGC), Mohammad Ali Allahdadi (or Dadi).
The airstrike took place in Quneitra, near the Israeli-occupied Golan Heights, when it hit a convoy carrying Jihad Moughniyah, son of Imad Moughniyah ( who was slain in a 2008 bombing, which was also blamed on Israel) and commander Mohamad Issa, according to a statement issued by Hezbollah.
The United Nations peace-keepers based around the area reported seeing the drones on Sunday flying from the direction of Israel.
They "observed two unmanned aerial vehicles (UAVs) flying from the Alpha side and crossing the ceasefire line," UN spokesman Farhan Haq said according to Reuters. "Alpha" means the Israeli side of the border.
"This incident is a violation of the 1974 Agreement on Disengagement between Israeli and Syrian forces," Haq added.
Although Israel has admitted to have carried out the strike, it has claimed that helicopters were used.
Syrian state television said six people were killed in the attack and a child was wounded, without giving further details.
Hezbollah's media wing Al Manar TV cited Hezbollah's statement, which said that "several of its fighters were martyred" in the operation.
The Shi'a Muslim Hezbollah – a group supported by Iran and which fought a 34-day war with Israel in 2006 – has been fighting alongside the force of Syrian president Basar al-Assad in Syria.