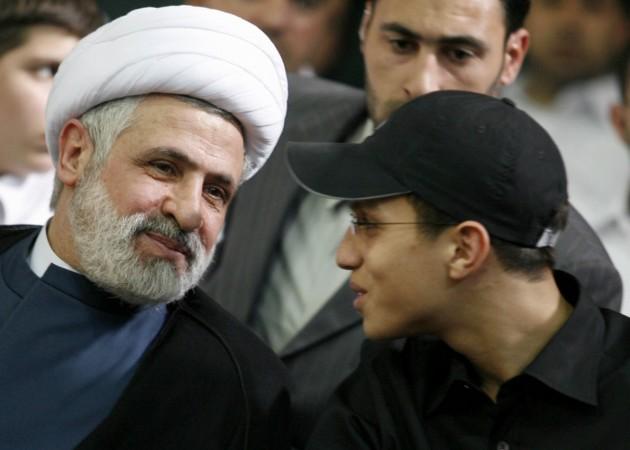 Lebanon-based group Hezbollah has claimed that six of its leaders, including the son of its slain military leader Imad Moughniyah and a commander were killed in an Israeli helicopter airstrike on Sunday.
The airstrike took place in Quneitra, near the Israeli-occupied Golan Heights, when it hit a convoy carrying Jihad Moughniyah, son of Imad Moughniyah and commander Mohamad Issa, according to a statement issued by Hezbollah.
Syrian state television said six people were killed in the attack and a child was wounded, without giving further details.
Israel refused to comment on the strike, but an Israeli military source reportedly confirmed the attack.
Hezbollh'a media wing Al Manar TV cited Hezbollah's statement which said that "several of its fighters were martyred" in the operation.
The incident comes close on the heels of Hezbollah leader Sayyed Hassan Nasrallah's announcement that regular Israeli strikes in Syria were a major aggression, that the group was more stronger now and said that Syria and allies have the right to respond, Reuters notes.
The Shi'a Muslim Hezbollah – a group supported by Iran and which fought a 34-day war with Israel in 2006 – has been fighting alongside the force of Syrian president Basar al-Assad in Syria.
Imad Mughniyah, whose son died in the latest attack, was killed in a 2008 bombing which was also blamed by the group on Israel. The man, who went by the mom de guerre al-Hajj Radwan, was on the wanted list of US government with a bounty of $5 million on his head for alleged crimes such as kidnapping and killing dozens of foreign nationals and bomb attacks on US and Israeli embassies.
Jihad Mughniyah, who was 16 at the time of his father's death, was reportedly appointed commander of the Golan division of Hezbollah group in October, according to reports.