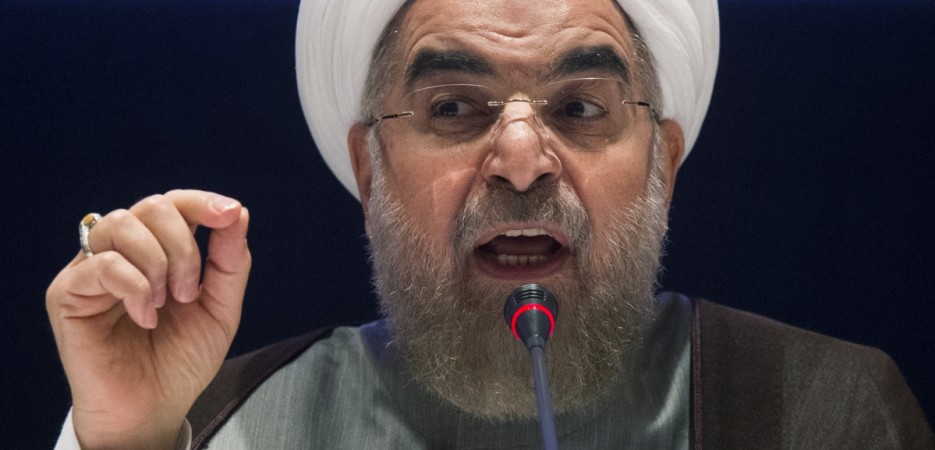 Human rights situation in Iran has come under fire in the recent days with the Islamic republic's courts throwing in bizarre and arbitrary rulings especially on two recent cases that have triggered much frenzy in the media.
Even as Iranian President Hassan Rouhani answered questions from media at the United Nations General Assembly last week about the Iranian nuclear program and ISIS, there was very little reference to the human rights situation back in his country.
While the US journalists expressed concerns about three US citizens being held in the Middle-Eastern country, the abject miscarriage of justice being perpetrated to some of its own people were mostly ignored. Here are two cases of recent times that have mostly been seen as baffling and outright unjust. One is how a man who simply chose to interpret Quran in different perspective was hanged, and the second is how a woman has been sentenced for killing her rapist in self-defense.
Man Executed for 'Heresy' and Insulting Prophet Jonah
On exactly the same day when President Rouhani was telling US journalists that the arrests of three US citizens in the country should not be blown out of proportion and the judicial process must run on its own course, Mohsen Amir Aslani, a prisoner of conscience, was executed in an act of a truly irrational legal system in the country.
The 37-year-old was hanged in Rajaei Shahr Prison in Karaj early morning on 24 September for what they referred to as 'committing heresy' and allegedly insulting Prophet Jonah, the one mentioned in the Quran as someone swallowed by a 'big fish' and the one that God used for teaching the lesson of compassion.
No information about his arrest was made public as the family was falsely led to believe that by not talking about his arrest, he would ultimately be released. Aslani was a family man who worked as a psychologist but was also interested in theology and often gave classes about how Quran could be interpreted in different ways, the Iran Wire reports.
This is reported to be the reason why he was arrested and put into a solitary confinement in 2006. Tales of how he was tortured and treated inhumanly in the prison have also done the rounds.
The Iran Wire quoted a source as saying: "The last time he saw his family, he told them how he was subjected to continuous physical and mental torture and was repeatedly moved between the common ward and the quarantine ward to make him believe his execution was imminent. He would stay awake until five in the morning, wait for the cell door to open so they could execute him but then several hours later they would transfer him back to the common ward. He said that each time he was tortured by the fear of his own death."
Woman Sentenced to Death for 'Killing her Rapist'
Another highly-discussed case is about a 26-year-old Iranian woman who has been sentenced to death for killing a man she claims was trying to rape her. The execution has been delayed for another 10 days but the case has been another symbol of miscarriage of justice in Iran.
Read: Iranian Woman to be Hanged for Killing Her Rapist; Bids Emotional Farewell to Mother
Rayhaneh Jabbari, an interior designer, had reportedly murdered Morteza Abdolalil Sarbandi in 2007. Jabbari, who was 19 at the time, was arrested. She has always insisted that Sarbandi lured her to his apartment before drugging and trying to rape her. While she stabbed him and fled, she also called an ambulance to report that her attacker was wounded.
Under interrogation, however, she confessed that the murder was premeditated. She said she bought a knife beforehand and took an accomplice with her to the man's apartment. However, her family and lawyer insist that the confession was made under duress while vital evidence was ignored. For instance, a glass of orange juice laced with sedatives was not taken into consideration.