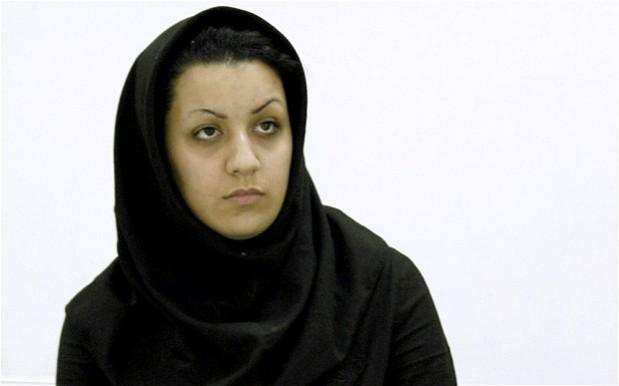 An Iranian woman, who killed her rapist -- a former intelligence officer -- in self-defence, will be hanged for his murder on Tuesday.
Rayhaneh Jabbari, 26, bid her mother goodbye and was preparing to die, even as the Islamic republic's President was meeting with important world leaders at the United Nations.
On Monday, her mother, Shole Paravan, recounted on her Facebook page an emotional farewell call her daughter made after she was loaned a cellphone from a kind-hearted guard before she was taken to Rajaiy Shahr Prison to be hanged.
"I am currently handcuffed and there is a car waiting outside to take me for the execution," Jabbari's mother quoted her daughter as saying, in a post translated from Farsi by Fox News.
"Goodbye, dear Mum. All of my pains will finish early tomorrow morning. I'm sorry I cannot lessen your pain. Be patient. We believe in life after death. I'll see you in the next world and I will never leave you again because being separated from you is the most difficult thing to do in the world."
The mother, distraught and anxious, called the prison to ask what she could do and was told to come on Tuesday to collect her daughter's body.
Jabbari, an interior designer, had reportedly murdered Morteza Abdolalil Sarbandi in 2007. Jabbari, who was 19 at the time, was arrested. She has always insisted that Sarbandi lured her to his apartment before drugging and trying to rape her. While she stabbed him and fled, she also called an ambulance to report that her attacker was wounded.
Under interrogation, however, she confessed that the murder was premeditated. She said she bought a knife beforehand and took an accomplice with her to the man's apartment. However, her family and lawyer insist that the confession was made under duress while vital evidence was ignored. For instance, a glass of orange juice laced with sedatives was not taken into account.
According to Iranian law, killing a rapist in self-defence does not amount to murder.