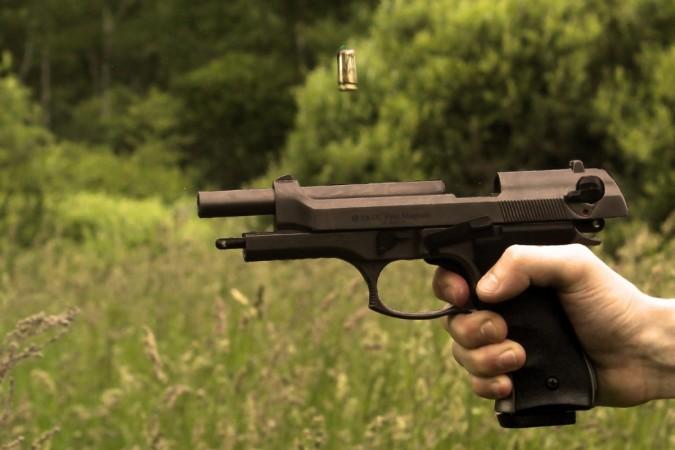 An IPS officer in Bihar has landed in a soup after he was seen firing gunshots in the air during his farewell party. This will probably end up being something that he will regret as his CBI posting has reportedly been canceled.
Not just that, the release order of the outgoing Katihar SP, identified as Siddharth Mohan Jain, has also been put on hold. "We have put on hold Jain's release order. The government has been informed," Bihar DGP KS Dwivedi told the Press Trust of India.
"The act was not in good taste and certainly against the code of conduct for police officers. We have, therefore, ordered an inquiry into the episode and withdrawn Jain's movement order," Dwivedi added.
The incident came to light after a few news channels aired the footage of him firing gunshots at the party. In the video, he is seen standing next to another officer, identified as Mithilesh Mishra. While Mishra is seen belting out Bollywood numbers, Jain is seen firing shot in celebration.
Fortunately, no one was injured by the gunshots, but such an act by a senior police official has garnered massive attention and the state police department too has slammed Jain.
"Jain's deputation to the Central Bureau of Investigation is canceled and an investigation into the incident is on," NDTV quoted senior police officer SK Singhal as saying. "It was unbecoming of an SP rank officer to open celebratory firing. Disciplinary action would be taken against him."
However, no case has been registered against him yet.
Jain is said to be a 2006 batch Bihar cadre IPS officer. While many others have been transferred to different departments, Jain was reportedly especially in a celebratory mood as he had received that posting that he had applied for.
Firing celebratory gunshots had become a sort of a menace in many parts of northern India and has, in fact, even led to many deaths. Just a few days ago, a wedding in Uttar Pradesh's Lakhimpur Kheri district turned into mourning when the groom was killed during the celebratory firing at the function.
Sunil Verma, 25, was reportedly hit by a bullet shot from a close range by his friend when he arrived at the bride's house. The entire incident was caught on camera and shows Ramchandra firing two shots from his "licensed gun," reported the Times of India.
While the first shot missed Verma, the second shot hit the groom, who is reportedly seen clutching his chest and collapsing on the ground.
He was then rushed to the hospital but was declared brought dead.
Celebratory firings are, in fact, considered illegal. The Delhi Police in November had told the high court that such celebrations are illegal and may result in cancellation of license and also invite legal action.