Yorkshire's director of cricket Martyn Moxon has revealed his frustration after his side were approached by the Indian Premier League (IPL) with "late replacement requests."
Chennai Super Kings roped in David Willey as a replacement for injured Mitchell Santner and Kedar Jadhav. The latter had played in the season opener victory over Mumbai Indians and suffered a grade 2 hamstring tear, which has forced him to miss the remainder of the campaign.
Willey has now followed Liam Plunkett to become the second Yorkshire player in the last one week to join the cash-rich T20 league in India. The former was with the county side at the pre-season friendly in Leicester, but a request from CSK saw him leave the camp.
The England all-rounder becomes 12th English player to join the IPL this season. Moxon, however, is unhappy with these late requests from the IPL. He stressed that it would have left Yorkshire with an unhappy player, if they turned down the approach from the Indian franchises.
All county cricket coaches will attend a meeting at Edgbaston on Tuesday to discuss the situation where top England players are leaving country cricket to play T20 leagues around the world. Moxon wants to introduce a cut-off date, beyond which no player will be allowed to leave the side.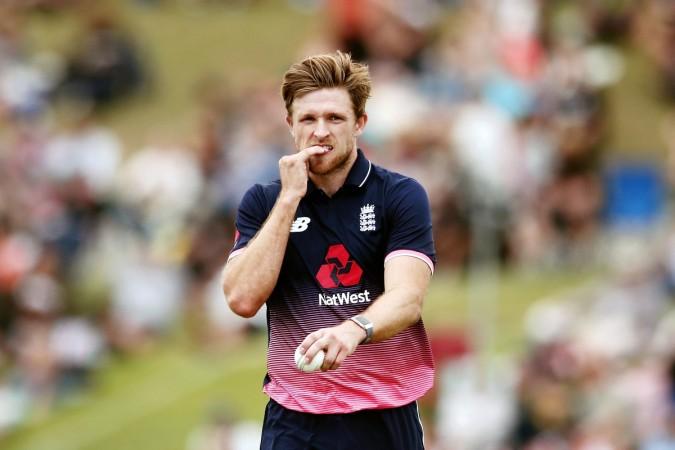 "We find ourselves in an impossible situation with these late replacement requests," Moxon was quoted as saying by ESPNcricinfo.
"At the moment, we are potentially looking at a situation where if we deny a player an opportunity, we will be left with someone who is not completely focused on playing for Yorkshire. This would be counter-productive.
"There are now 12 English players in this year's IPL, so the issue goes further than just here at Emerald Headingley.
"I will be chairing a meeting with other directors of cricket at Edgbaston to discuss the future of the game. With the number of domestic T20 contracts available worldwide, it is important that we future-proof the County Championship.
"I will be calling for the introduction of a cut-off date, after which players will not be allowed to go to the IPL. Hopefully, this can gain national approval and be supported by the ECB."